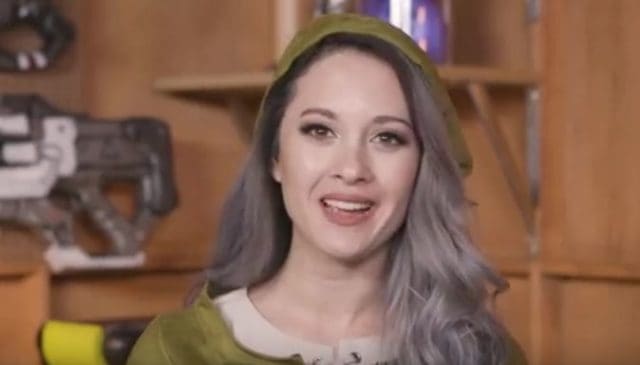 I'm not sure if you've ever come across the Youtube channel AWE Me but I've already taken you through a couple of amazing videos of theirs. For those of you who aren't familiar, the channel is home to the shows Man At Arms: Reforged, Super Fan Builds, DIY Prop Shop and DIY Cosplay Shop, and Epic How To! The site is currently sitting at 5.4 million subscribers and new videos appear each Monday, Wednesday, and Friday at 10am PDT.
Whether it's a video with expert blacksmiths forging Katarina's Daggers from League of Legends, or their master prop builder making a Groot (Guardians of the Galaxy) swing set for a Super Fan, or Joe Bereta teaching you the easy way to become Batman, AWE me will inspire you to raise your level of project making abilities.
Today's video comes from Hendo who takes us through how to make various Legend of Zelda game props.  Since Legend of Zelda: Breath of the Wild is far and away the biggest video game out right now, AWE Me figured that it would be the perfect time to teach its fans how to bring some of Link's life into the real world.  But it's not just Breath of the Wild you'll be learning here.  It's a collection of Zelda props from over the years with numerous games.
Hope you enjoy the video!