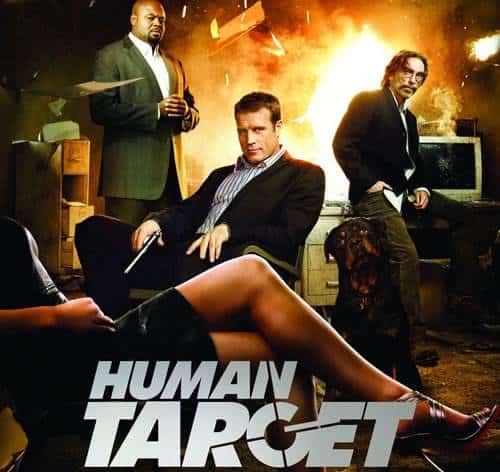 Back when I heard Fox had optioned the rights to DC/Vertigo title Human Target, my initial reaction was a groan of dismay. I have to admit: I'm not a huge fan of the book. Not because I think it's a bad comic, because it's not. It's just not MY kind of comic. Also, I was confident that Fox would cancel it unjustly after 5 episodes. But then I saw the casting, and I was sunk. Chi McBride and Jackie Earl Haley in a show TOGETHER? At that point I had a moral obligation to watch. So on January 15th, I set up TV tray and braced myself for the worst.
I was blown away. Figuratively, at least. Today Human Target is one of my favorite shows of the season. And in spite of Fox's typical shenanigans of shuffling it from that original Friday night premier, to a Monday time slot, then to a Wednesday time slot, it has held on and seems to slowly be gaining steam. If you haven't tuned in, you're missing out. Here are 5 reasons why you should give Human Target a chance: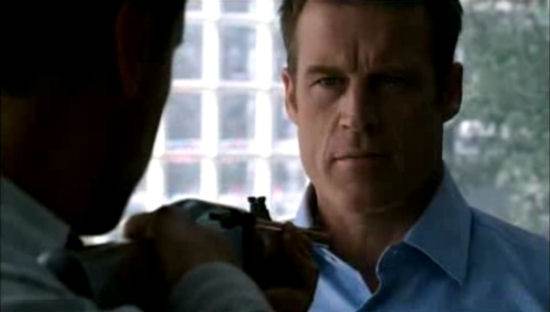 5. Casting – It's the backbone of every good show, but to be honest I was surprised here. I knew going in I would like McBride and Haley. I still feel the pain of losing Pushing Daisies, and say what you want about Watchmen, Haley acted well in that film. I mean he WAS Rorschach. What surprised me here is how much I like Mark Valley in the lead role of hit man turned savior-for-hire Christopher Chance. Valley nails the depth of the character well- balancing Chance's cavalier swagger and innate desire to be a good guy with the edge that his past as an assassin has given him. It's fun to watch him transform from scene to scene as the situation demands.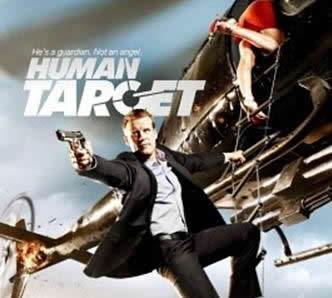 4. Format – I think part of why Human Target has hung on is how it is written. The show is comprised of serials, like many of those dime a dozen Law and Order or CSI shows- except it's actually cool and with explosions. While there is a shadow of a larger storyline on the horizon, each episode is its own adventure, and if you miss one week, it's quite easy to pick back up the next. Also, there is a sense of high adventure espionage that is just too fun to ignore. If they ever decide to bring back Mission Impossible as a television series, they should pay close attention to how Human Target is done.
3. Babes – Part of the fun of Human Target is its ever changing supporting cast. Because Valley, McBride, and Haley are the only real cast members of the show, the writers get to introduce a new host of people for them to interact with every week. And a lot of them are delicious leggy ladies like Battlestar Galactica alums like Grace Park and Tricia Helfer. Week to week there is a new hot piece of strange for Christopher Chance to get his sexual tension on with.
2. Dialogue – While the serialized style of the show makes the writing seem simplistic, where it really shines is its characters and more specifically the dialogue. Human Target has some of the best dialogue of any series this TV season. Just when you think you've got a character figured out, they say something that totally changes your perspective of them. My favorite line so far happened two weeks ago, when tech cutie Layla said the job had been fun. Guerrero (played by Haley) turns to her and says, "Fun? That's just the adrenaline in your system. You're gonna crash later. *This* line of work, there is nothing worse than the highs and lows. Nothing's ever what you think it is. Nothing's ever over." Which brings me to my #1 reason to watch Human Target.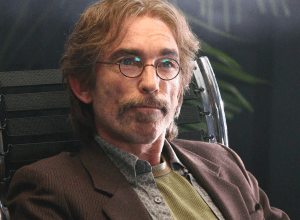 1. Jackie Earl Haley – One of the most fun characters on television is actually a character on this show. Jackie Earl Haley plays Guerrero- a wet works fixer who is brought on at Chance's insistence and Winston's (McBride) dismay. Haley is the perfect guy to play this role: a guy who is nerdy and sarcastic, but at the same time ruthless and and dangerous enough to stave off a beating by nonchalantly promising to kill the thugs in their homes. His loyalties are questionable and his morals are nonexistent, but he is an absolute joy to watch opposite McBride's Winston who is the moral rock of the trio.
Human Target airs on Fox on Wednesdays at 8 p.m. ET.