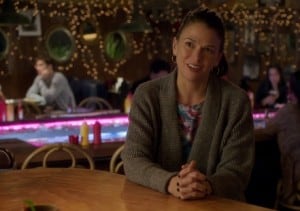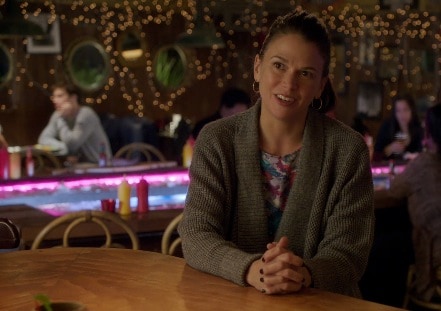 Through the summer season of Bunheads, Melanie was often the most underserved of the four main bunheads. With Sasha's rough home life, Boo's battle with body image (and boy trouble), and Ginny's combination of both, Melanie was often left without much to do, minus a few one-liners and a strained relationship with her brother Charlie. However, once she had a violent spell during last week's episode and was handed information on a local roller derby league, she might have found her first major chance to show who she is beyond the sarcasm and aversion to classic literature.
On the next episode of Bunheads, Melanie is out at a roller derby match for the first time and overwhelmed by everything going on. With the likes of Bam Bam McGee and Bone of Arc skating around the arena, Melanie is going to fall and she's going to fall a lot, which will get the scratchy padding she has on to protect herself nice and loosened up. To be a dancer for as long as she has been, Melanie's been injured quite a bit – it's a part of all the time spent perfecting her form and advancing to the next level of her training. She's used to being hurt, but her injuries are always her own doing and not the result of another person intending to take her out. Will she be able to handle the decided change of pace and not end her chances as a dancer as a result?
Elsewhere on Bunheads, Michelle's brother Scotty comes to visit after getting a divorce, while Boo and Carl are swamped with child care responsibilities and Ginny worries about becoming her mother in a few years.
Bunheads airs Mondays at 9:00 on ABC Family. You can check out a recap of the previous episode here.
Will Michelle and Godot officially get together this season? Is Ginny right in worrying about becoming her mother? Are you excited to watch Melanie in action at the roller derby?
[FLOWPLAYER=http://www.tvovermind.com/wp-content/uploads/2013/01/bun-114.jpg|http://www.tvovermind.com/wp-content/uploads/2013/01/BUN-114-Clip1.flv,440,280]