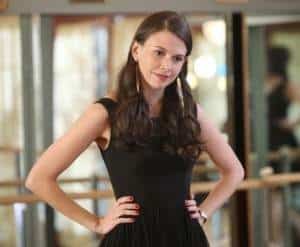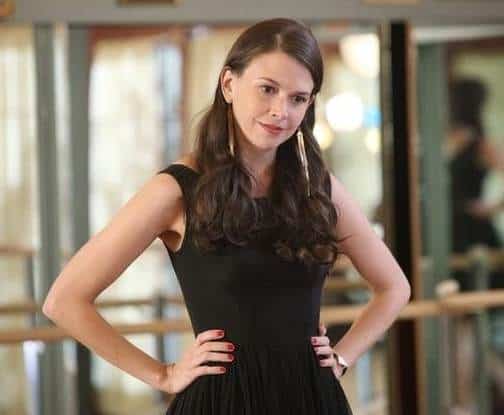 The latest in ABC Family's string of dramas about unconventional families, Bunheads has had its first extended on-air preview released, following a string of bite-sized teasers. And judging by said preview, it looks like a combination of Gilmore Girls and Make It or Break It, with plenty of pirouetting thrown in for good measure.
The minute long clip pretty much spells out the premise for the show, as Vegas showgirl Michelle (Tony winner Sutton Foster) gets a quickie marriage and moves from the big city to a unusual small town. Once there, she ends up working with her mother-in-law (Kelly Bishop) at the local dance studio teaching ballet. It may not have the glamour and bright lights that she's used to, but Michelle now has a crew of amateur dancers to try to inspire, impart wisdom on, and relive the early years of a dancer's career once again.
Most promisingly, Bunheads is creator Amy Sherman-Palladino's return to small town dramedy following her exit from Gilmore Girls in 2006. Judging by the preview, it looks like Bunheads will have similarly colorful dialogue and quirky residents for Michelle to interact with, all the while adjusting to her new life out of the spotlight. The closer we get to the Bunheads premiere date, the more we'll be finding out about Michelle, her marriage, and the town her new husband moves them to, but for now, it looks like a promising, fun summer show for the dancer in all of us.
Bunheads debuts Monday, June 11th at 9:00, following a new episode of The Secret Life of the American Teenager. You can check out the rest of ABC Family's summer schedule right here, which includes the return dates for Pretty Little Liars and Jane by Design.
What do you think about the first footage from Bunheads? Will you be checking the show out when it debuts? Are you excited for another series from Amy Sherman-Palladino to hit the air?
http://www.youtube.com/watch?v=ajSStTUZjrI