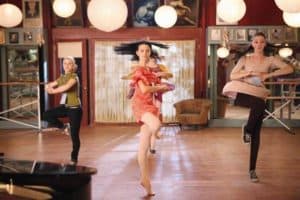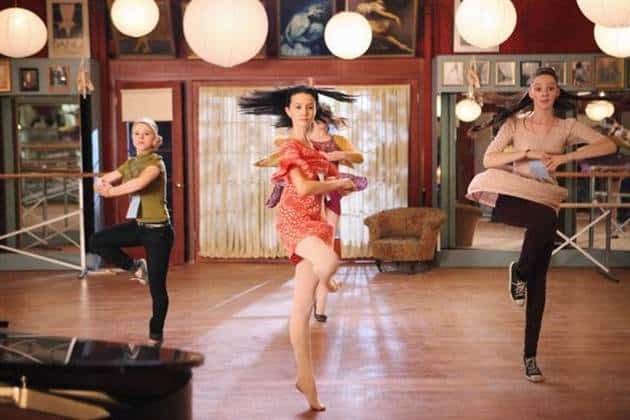 Having to give up the limelight can be trying for any entertainer. After years of training to better themselves and reach the top of their respective field, they associate themselves so much with that part of their identity at the expense of every other aspect of who they are. It can make retirement, voluntary or otherwise, a pretty bitter pill to swallow, so that first step away from the glare of the spotlight that much more important. This summer on Bunheads, we'll be witnessing the first post-fame step from Vegas showgirl Michelle and it looks like it'll be a doozy.
The sneak peeks at the Bunheads series premiere hint at the direction that Michelle will go once her entertainment career is finished. It took a particularly humiliating audition for people that didn't even let her dance to shake up Michelle's life, providing her with enough motivation to elope and run away to a small town. Of course, she had to be feeling uneasy about her position in the field before that, either through past rejection or general insecurity about her age in a profession focused on appearance. Thus, the audition ended up making her decide that this isn't a road she wanted to go down; she doesn't want to continually compete with ambitious, eternally young 18 year olds for jobs anymore, let alone once she hits 30 and beyond.
And you have to respect the courage it takes to leave something so familiar. Michelle had likely been involved in dance from the time that she could walk, so to walk away from a pretty lucrative career like that had to hurt, at least a little. But once her feathered headdresses and sequined costumes were put away for good, where does she go next? What does Michelle Simms do if she's not going to be performing on stage?
She ends up getting hired on at her mother-in-law's dance school, using the experience she'd had on (and off) the floor to mold several young bunheads, that's what. And it looks like they'll need the wisdom of someone that has been there recently, apathy, body image issues, and random teenage growing pains to spare among the group of fledgling dancers. Can Michelle find a new purpose in life in giving dancers the proper launching pad for a career of their own?