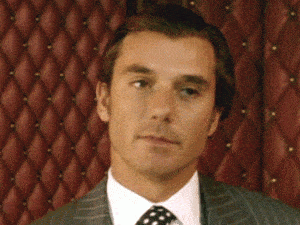 The fifth season of Burn Notice will be premiering on USA Network on June 23. Jeffrey Donovan, Gabrielle Anwar, Coby Bell, Bruce Campbell, and Sharon Gless will all be returning for the fifth season and now, thanks to EW, we've learned about two guest stars who will appear.
The first is Gavin Rossdale. As in, Gwen Stefani's husband and the lead singer of Bush. Rossdale will be playing a villain named Armand, a wealthy and powerful man who travels all of the world to oversee his "projects". When Fiona asks him for help he agrees, but only if she'll reciprocate by helping him with a major heist.
This is not the first time the musician has acted. He appeared in the movie Constantine as the character Balthazar, and in an episode of Criminal Minds.
Rossdale will be appearing in episode 5.08, and will be joined by David Dayan Fisher, who has a recurring role on NCIS. Fisher will play a ruthless mercenary in the episode.
Don't miss the season 5 premiere of Burn Notice on June 23 at 9:00 p.m.
clarissa @ tvovermind.com
twitter.com/clarissa373
twitter.com/tvovermind