This season of Burn Notice added some great twists and some interesting character. Thoughout the season, we the viewers have been led to the docks of Miami, the jungles of some far off land, and to the streets of the Dominican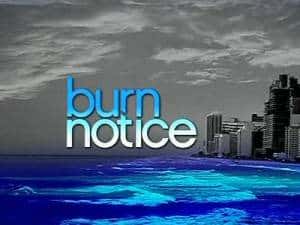 Republic all for Michael only to find out he still can't decipher a list of who burned him. Now with the season finale just hours away, we may finally know who burned Michael.
But wait, you say that you don't remember what happened this season. Well my friend you are in luck. Within this classified document you will find the info needed to arm yourself for the best viewing of the Burn Notice season finale. Use this info wisely, or else you to will be burned. And as Michael says "When you're burned, you have nothing…".
"Friends" To Lean On
Like most seasons, Michael has had Fiona, Sam, his Mother, and at times Barry to help him out when he needed a hand. Well, that list of helpers got bigger this season as Michael became acquainted with some fresh faces, Jesse Porter and Vaughn.
JESSE PORTER
Jesse Porter came to the group in a way that most never thought would happen. During a job for Vaughn, Michael inadvertantly burned Jesse. Luckily for Michael, Jesse did not know at first who had burned him. This helped Michael out as he was able to use a fresh new team member for the odd jobs he does around Miami. Jesse became a great asset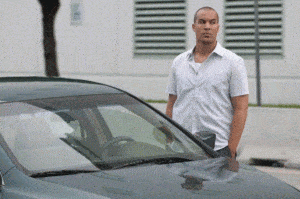 for the group thanks in part to his prior experience as a CIA operative. Things became tricky as Jesse started to harbor feelings for Fiona. Unaware to Michael, Fiona and Madeline both confronted Jesse on his feelings, with the latter telling Jesse that Fiona will always be Michael's girl.
Jesse, was finally able to learn the identity of the man who burned him. This moment turned Jesse into a man on a mission to kill those involved with Michael. However, Jesse was able to put his anger aside for a short time to kill a man holding Michael hostage, although he severly injured Michael in the process. From that time on, Jesse has come to terms that Michael burned him, and has gotten back with the gang. Jesse and Michael have teamed up in the ending of this season to find a way to make their way back into the CIA.
Vaughn
Vaughn thrust his way into Michael's life by stating that he wanted Michael's help to locate who released Simon from prison. This search led the two men to different locations, mostly in Miami, and brought Michael closer to finding out the people who enacted his burn. Vaughn has become more of a hinderance and a threat now to Michael. It was Vaughn who botched the plan when Michael was to recieve information of his burn. From there, Michael has seen Vaughn as nothing more than an enemy.
Now these two men have been a huge impact on Michael's life. Expect Jesse to remain with the gang for awhile longer. Vaughn however, has not been seen for a few episodes, but it looks as if he will be making a major return for the season finale.
Continue reading to learn more about the story of this season.
What Went Down

The season began with Michael waking up in holding area ran by Vaughn. The two set out to find the men responsible for the relase of Simon Escher at the end of season 3. Vaughn was shown as being not that cool under pressure and ended up being shot during a mission Michael and he embarked on. Once back in Miami, Vaughn had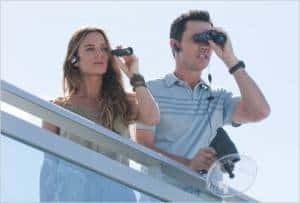 Michael look into some classified doucments at the CIA, only to have Michael accidently burn Jesse.
Jesse soon set out to gain Michael's help to find the men who bruned him. It was then that Jesse joined the gang of renegade good samaritains. Michael and Jesse begin working on the case Jesse was investigating before his burn. It turned out that Jesse case for the CIA and Michael's case for Vaughn fit together like yogurt and Michael's fridge. Their investigation together lead to an assassination attempt from one Kendra.
Once Kendra was eliminated (she was turned into the authorities not killed), Michael began to up his game to find out more on his burn. He was eventually in ownership of a Bible which belonged to Simon Escher himself. Michael was able to get a face to face meeting with Simon to talk about the Bible. During this meeting, Simon tries to convince Michael to turn on Vaughn. WIth that in thought, Michael took the Bible and began to search for someone who could help him decipher the Bible. Barrett was the man who had the info, but it almost cost Michael his life as in the process of a deal with Barrett, Jesse not only find out that Michael burned him, but almost killed Michael. During the course of these events, the list of those who burned Michael was nabbed after Vaughn botched the trade off with Barrett and taken to the Dominican Republic.
Michael and Jesse were able to settle their differences and come to terms for the sole purpose of revoking their burns. The two, with the help of Fiona and Sam, were able to obtain the list and bring it back to Miami. Jesse was able to get a hold of his old CIA handler Marv.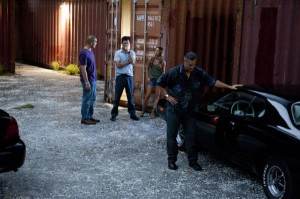 Jesse and Michael confident that Marv, and the US government would be able to lift their burn, gave Marv the list of those who burned them. However, this turned out to be a bad move as the one and only Tyler Brennen returned not only to kill Marv, but to take hold of the list.
What To Look For
Now that Brennen has the list who knows what Michael and Jesse will do to get it back. We can expect to see a major battle come to Miami, as not only do Michael and Jesse have to deal with Brennen, but it looks as if Vaughn and even Larry Sizemore are returning to throw their hats into the arena.
There you have it. A quick crash course into this season of Burn Notice. Now, spend your day watching the marathon of most of season 4 on USA NETWORK starting at 6 A.M. Eastern on Thrusday. But, more importantly, be sure to catch the season finale starting at 9 P.M. Eastern.