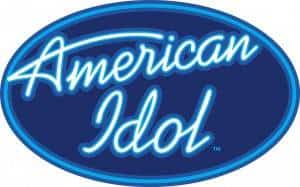 I have two things of note to share before I get on with the recap. They may not sound important now, but they will make sense later. The first: I have been watching Idol with my mother since season 2. It's an important ritual for us. We usually have different favorites, and she is the innocent. She doesn't know about power voting and conspiracy theories and producer manipulation. She just likes the show.
The second is this: "When exaggeration becomes the norm, true normalcy is easily mistaken for indifference."
Just let those things sit in the back of your head for a while.
There were two themes tonight: Songs that Inspire and the Lieber and Stoller songbook. Lady Gaga was there to mentor.
James was up first with "Don't Stop Believing". In order to be fair, I won't criticize his song choice, because he did have a good reason for singing it. But there was a whine to his tone, a stretch to his voice that really bothered me. If this song had been a coloring book, he would have used red, blue and yellow and colored inside every line precisely. In other words, it was a pretty B to B- performance of a song I've heard a million times. (Notice how I didn't mention the season 8 tour closer? Remember how awesome that was?)
The judges of course practically handed James the title of American Idol, and Randy Jackson even had the nerve to compare James to Steve Perry. James is good, but he still needs a lot of vocal training if he wants to be in the same sentence as Steve Perry.
Haley was up next with "Earth Song". I'm familiar with this one, but not terribly so. I loved the beginning, and Haley brought a lot of passion to it, but she did get shouty towards the end, but not necessarily in a bad way, because her notes were still there, and she was digging deep into the emotion of the song.
The judges (of course) criticized her song choice and said it didn't fit her range (um what?) and Haley finally broke and argued back. Steven loved it. While I can agree with the fact that it might not have been the best song choice for her, why are they criticizing her song choice when James chose one of the most oversung songs ever? When she sang as good if not better than James did? What bar did James set, when he was simply solid?
(I'll come back to this.)
Scotty sang 'Where Were You (When the World Stopped Turning)'. Now I definitely think this has meaning for Scotty. But I wonder if maybe this song wasn't a bit too calculated. (see also Kristy Lee Cook "God Bless the USA") He had a solid performance.
The judges were positive again. (Randy took the opportunity to insult Haley again). They love Scotty. (But how about how he sang the song?)
Haley was last, covering "Anyway". I actually think that she had the best song choice of the first round, and while she definitely stepped up from last week I've begun to notice that she has a hard time completing her phrases. She drops the ends of notes for no reason, and it bothers me. But again, a solid B performance.
According to Randy, Lauren is "back" blah blah. The judges love her, and think she's so amazing.
Then all four come out and Ryan asks the judges to rate the first half. Remember what I said at the beginning of this recap? When Randy pointed out Lauren/Scotty/James as the best, my mother lost it. She said, and I quote "Why would he say that? He already was too mean before, and now he's criticizing her again? That's just wrong!" (This is of course not an exact quote.) Which brings me to my second point, which was a quote from the lovely whatnottosing.com. It was about season 8, which in lots of ways had similar problems to this season: overpraising of what are pretty solid performances, and complete ignoring of performances that are just as good. When my mother notices this problem, then something is definitely up.
On the second half, the performance order is changed (oh, hello season 8 top 4 again, nice to see you.) I'll come back to how I feel about this.
Haley was up first singing "I (Who Have Nothing)". At first my heart sank, because this was such a moment song for Jordin Sparks, but Gaga told Haley to go for the crazy desperation, and boy did it work. Haley channeled whatever anger she had and laid every hurt onto the floor. (For the record, I think Jordin brough a magnificent quiet desperation, whereas Haley really did bring the almost crazy stalker to it. Both valid.) To me this was another moment for Haley.
The judges gave her a standing ovation, and JLo said they were harsh because they expected so much out of Haley. While I can't disagree, if she has to knock it out of the park every time, then why doesn't everyone else?
Scotty sang "Young Blood". (I won't go into the Gaga/Scotty dynamic, but in his defense he is like 16? 17? He didn't mean anything bad by what he said/did, he's just a small town kid). Anyway, like Gone last week this was a playful uptempo number. But as Scotty was singing this, I got the feeling as if I'd seen all of this before and better.
The judges loved it and brought out the concert remarks, saying Scotty's ready for a career. While I don't disagree, I do think that Scotty has room to grow, and I think he deserves the kind of criticism that will make him grow. I want to see a bit of stretch.
Lauren sand "Trouble". She had some issues with lyrics, but like Gaga said, it's just a performance. Lauren's problem, I think, is that she just doesn't know who she is. She likes to sing and can sing well, but everything else is wrapped up in teenage insecurities. That said, she had the same phrasing issues as before, and whoa holy 1980s jacket dress.
The judges loved it, loved how she took on something different (but they loved how Scotty stayed the same. I'm so confused.)
James closed the show with "Love Potion No. 9." Gaga advised him to move more. James turned it into a huge production and it was miles better than his first song. I thought it was an interesting performance, but somewhat emotionally empty.
The judges…well, you know.
What bothered me about the order the most was that Haley was 2/1, Scotty was 3/2, Lauren was 4/3, and James was 1/4. How was this a fair rotation in any way? If you write it out it was James Haley Scotty Lauren Haley Scotty Lauren James. ????? I could rant for a while on what this means exactly, but I'm going to spend my time a little more wisely. By power voting.
I'd say based on performance/song choice, either Scotty or Lauren should go home. I have a bad feeling it's going to be Haley.