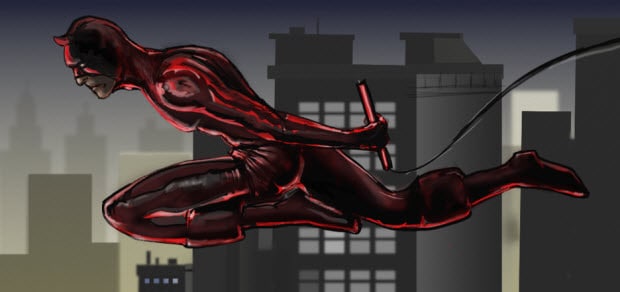 We're desperate for any scrap of information we can get about Netflix's upcoming new series from Marvel, and now we have our first little nugget. Netflix has hired Drew Goddard, who co-wrote Cabin in the Woods with Joss Whedon, to pen their Daredevil series.
Daredevil is the most recognizable hero out of the four Netflix is adapting, Jessica Jones, Luke Cage and Iron Fist, and will set the tone for the others. Goddard is a solid pick to write, and I'm glad they're taking this very seriously. Lord knows we need some Daredevil redemption after the Ben Affleck movie. Maybe it wasn't quite as bad as I remember, but the hero deserves a lot better.
It's also nice that they're having a singular writer for the series instead of mixing and matching. Letting Goddard write the whole thing will probably result in a more coherent story, and Goddard is a huge Daredevil fan. Via Collider:
"You're talking to a guy who had quotes from Daredevil painted on his wall while growing up… Even when I was 18, I still had the blood red door with the, 'I have shown him that a man without hope is a man without fear.'"
Sounds like the guy for the job to me.
[Photo via DeviantArt]