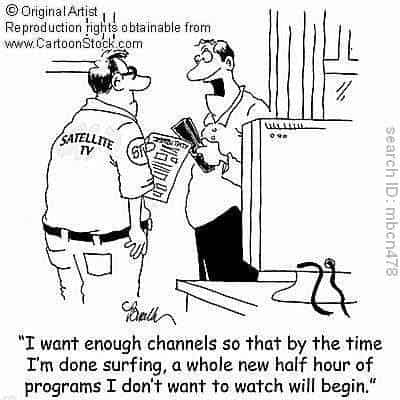 Last fall, Modern Family and Glee became the breakout hits of the 2009-10 television season, culminating in multiple Emmy wins for both shows this past August. This fall, however, has been a different story, as there hasn't been a network show that has managed to capture both the buzz and the ratings that the wacky extended family and high school choir have.
Undercovers, The Event, and Lone Star had tremendous buzz heading into the season, but two of the three are canceled and the third looks like it's well on its way to joining them. Mike & Molly, Raising Hope, and Better with You are three of the quietest shows on television in terms of buzz, but each has shown fairly decent legs and there's potential for all three to be renewed for sophomore seasons.
In a USA Today article, the role that network television's quiet fall has played in cable's growth is examined. The networks are either down (Fox, ABC) or modestly gaining (CBS, NBC, though their programming costs this year may offset their gains), while the bigger cable nets are either up (USA, ABC Family, Fox News) or essentially flat (TNT, Nick at Nite, A&E). Cable currently has Teen Mom, Jersey Shore, The Walking Dead, Sons of Anarchy, True Blood, Keeping Up with the Kardashians, The Closer, and Rizolli & Isles, among others, consistently being competitive with or even beating broadcast competition, despite the fact that some of these networks are in significantly fewer homes. To put it simply, cable has been stealing the networks'thunder in the awards season for years and now it's bled over to the ratings, where a 10:00 cable show can sometimes be the top show in its timeslot.
However, the most intriguing part of the article is this final passage:
The viewing shift to cable is being spread across a broader range of networks. And just like their bigger brethren, they're more than willing to yank underperformers such as FX's one-season Terriers and A&E's The Hasselhoffs, pulled after just one week. "It's incredibly more competitive."
I would have to disagree with this for a number of reasons. While I don't dispute the fact that television is much more competitive these days, FX simply doesn't pull shows early. They've had their share of one season flops (Over There, Luck, Thief, etc.), but if you start watching an FX show, you will see every episode come hell or high water. It's that combination of pride (it looks bad when you pull something and advertisers may become hesitant if they know you pull shows early) and precedent (name a cable network that has pulled a scripted show before its season ended) that allowed loyal viewers to witness the journey of Britt and Hank. Word of mouth has turned cable shows with initially meh ratings into blockbusters (True Blood, Jersey Shore), so a network like FX isn't going to risk not getting a noticeable bounce late in a season.
I mean, one can look no further than John Landgraf's media conference concerning the show's cancellation. It was said that ratings needed to be double what they were in order to make even a remotely feasible argument for renewal. The only episode that had ratings at that level (around a million viewers, .4-.5 demo) was the pilot and even those numbers were really disappointing; essentially, Terriers was a dead show walking for 12 weeks, but FX let it play. It may have been due to expenses (pulling a reality show is easier and cheaper than pulling a scripted show, so might as well try to enhance your DVD sales and keep your fans happy), fear of losing a reputation, hopeless optimism that there would be a ratings boom just around the corner, or a sheer love for the show, but FX let it play.
The networks do have a chance to pull themselves out of their current rut, but they're going to have to be proactive rather than reactive. The reason that Modern Family and Glee hit so big (and that Terriers was so beloved) was that they were different than the status quo. There may not be a great batting average in terms of "different" shows doing well, but all it takes is one to really change the face of television and like it or not, both Modern Family and Glee have done just that in their own ways. For broadcast television to make a comeback, they have to be willing to take their commercial lumps and go to places that they haven't been before, otherwise the critical and commercial drubbing that cable has put on them will continue in 2011.
Do you prefer network TV or cable? Why do you think cable did so well in 2010? What can network TV do to stop the bleeding?