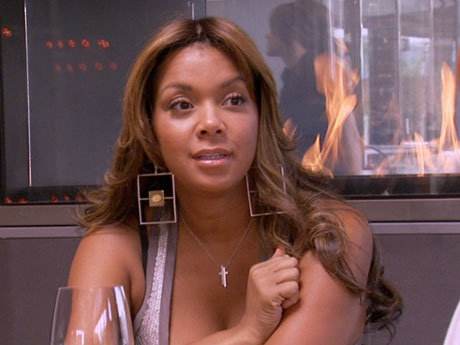 What happens when a bunch of judgmental middle-aged velociraptors stop being polite and start picking apart a pretty young woman who dares cross their path?
Basketball Wives: LA.
Tonight's Basketball Wives: LA was the straw that broke this camel's back and I have to say that I'm officially tired of the BS. Tired of the hypocrisy, tired of the mob mentality, tired of the abusive attacks on someone that didn't do a damn thing to draw the ire of the circle. It's a bunch of sub-high school hijinx from women who should know better and who claim to be above drama but reveal in it like a pig in fresh mud and watching somebody continually take the brunt of the circle's frustrations with their own situations has gotten old.
For six episodes, we've seen Draya Michele (Howard) be prejudged, name called, and raked over the coals in order to be "accepted" by a group of women who obviously aren't going to be planning her birthday party anytime soon. It's been a frustrating watch and a sad watch, the reality TV equivalent of a kicked puppy continually returning to its master in order to be kicked yet again. You want to reach through the TV, give her a hug, and offer to take her out for a burger and some shopping, but she seems doomed to ghetto Groundhog's Day for at least the rest of this season.
What kills me is the fact that these people continually harp on Draya's past and they all have problems of their own. Laura goes on about how her four kids mean so much to her, but she keeps getting back with a man who threw them out on the street and into a cramped two-bedroom apartment. A man with a criminal record of his own, no less, and she deems that normal and just a part of "black love". (Let's not forget the whole Shaq incident and the fact that her man doesn't even want her on this show to begin with.) Gloria continually waves her relationship with Matt in front of the camera like a prized piece of steak in front of a cat, but again, Matt has been arrested for domestic violence, which ultimately led to the cancellation of their wedding last year. Jackie Christie seems to think that she's the hood Mother Theresa, saintly as ever and doing such good in the world through her children and her relationship. Nevermind the fact that her daughter has been exposing her for the fraud that she is on her blog. Imani started this whole thing with her "worthless" comment, but it looks like she may need to look in a mirror after her past actions while she was with her ex.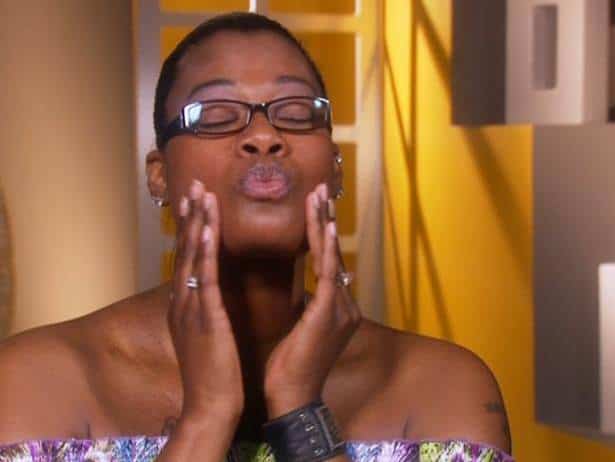 (For those curious, Malaysia doesn't seem to have much dirt on her, but she was the one most willing to believe that Draya was innocent.)
How are these women going to throw stones when their houses are made of sugar glass?
I understand being taken aback by finding out that someone you're spending time with has a police report against them and all, but a real woman (scratch that, a real human being) would have the maturity to go straight to the person for confirmation of its authenticity. They wouldn't teehee and fantasize about beatin' somebody down because, honestly, what middle-aged woman in her right mind is out there scrappin' like she's still a teenager? They wouldn't cheers and clink glasses over getting dirt against someone that may or may not even be true because these women have been looking for reasons to nail Draya to the wall since day one, minute one, word one. They wouldn't continually conspire ways to ambush and gang up on someone; these women, though, are all about the bullying, even though they're supposed to be busy with all their children, charities, and various timesucks that are only theirs because of who they may have been in a relationship with at one point.
No wonder this woman has put walls up; if a group of catty, gossipy women kept going after me, always assumed the worst of me, and wouldn't believe a word I say, I damn sure wouldn't open myself up or leave myself vulnerable. Lord knows what this group of busybodies would do if Draya really did open herself up.
Wasn't it just last episode where Jackie made a point to tell Draya not to believe a word anybody says and "dial up my number"? Shouldn't she treat Draya with the same respect and, if something comes up, go to her first instead of turning this into an episode of Dynasty?
I have no way of knowing whether Draya is innocent or not, but from the moment the circle heard that she used to strip, the circle was licking its chops, just waiting to find something to use to cast her out. Even if she was guilty, just because somebody has a past doesn't make them a bad person and just because somebody has a past doesn't make them irredeemable. This kind of overly simplistic black-and-white thinking frustrates me to death because it turns people into witch hunters at the drop of a dime and you know this group of women wasn't going to stop until they got Draya to admit everything or until they metaphorically "drowned her".
As much as I love a good bit of trashy reality television, I just can't with Basketball Wives: LA anymore. At least not right now. If this had the social dynamics of older episodes of Basketball Wives: Shaunie's Busted Angels, I would be able to tolerate to ludicrous claims and continuous attacks, because there'd be a relatively fair number of people on each side of the aisle and it wouldn't feel like episode after episode of ambushing someone very defenseless. Alas, this is a bunch of bored, paranoid, insecure housewives trying to seek out some misguided revenge against the young women who have approached their husbands, boyfriends, and significant others during their respective playing time.
Maybe Kimsha and Tanya were right all along.