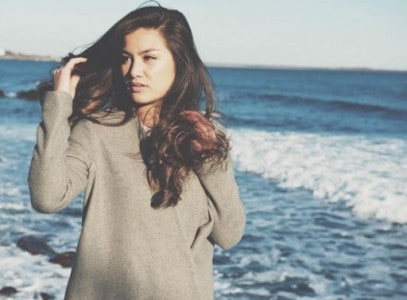 Caila Quinn has been a front runner since she was Ben Higgins' first choice for a one-on-one date at the beginning of The Bachelor.  She's been making waves ever since. She might not have the same reputation as Olivia Caridi (and Olivia's toes), but she's probably not too worried about anything other than people knowing her name at this point. Whether or not she wins the heart of the man in question is up in the air at this point, but there is still a lot you don't know about this young woman; and you should probably get to know her now before she takes her newfound fame and finds her way into your living room once again following this season's The Bachelor finale. Because even if she doesn't win Ben's heart, she's going to be back in one way or another.  Here are five things you may not know about Caila Quinn.
She's Got a Castle Obsession
No, not the show; actual castles. She has an entire board on Pinterest dedicated to her future travels, and each one of the places Caila Quinn wants to visit just so happen to have gorgeous castles with beautiful views. Does this mean she fancies herself a princess?
She's Rumored to be the Next Bachelorette or Bachelor in Paradise Star
Caila Quinn might just win the heart of Ben Higgins and go on to become his next ex-girlfriend fiancé and plan a beautiful wedding. We don't know; but we know we will see a lot more of her. If they get engaged, we'll see their reality television wedding event. If she doesn't win his heart, she will probably be the next woman looking for love. If she doesn't end up being chosen as the next woman to date 25 eligible bachelors, she will go to Mexico and look for love on the beach with the rest of the outcasts from recent seasons — and seasons long past.
She's Perfect on Paper
Whatever you think of Caila Quinn when we see her on television, there is no doubt she is perfect on paper. She's a Boston College graduate. She taught English to school kids in Germany for a while, and she has a lifelong love of education. Her personal resume is all some parents need to choose her for their own sons.
She Might be on the Rebound
Rumor has it that Caila Quinn is not who Beyonce was talking to when she was asking for all her Single Ladies; she broke up with her serious boyfriend in July (via OKhereisthesituation) — after she was cast a contestant to win the heart of Ben Higgins. Did she sign up so she could see the world or because she heard the most eligible bachelor on television is the handsome Ben?
She has a Girl Crush on Glee's Lea Michele
According to Caila Quinn's Pinterest page, she has a massive girl crush on Glee's Lea Michele. Then again, she is a famous actress with a beautiful voice and a great career, so we get it.
Photo Credit – Instagram