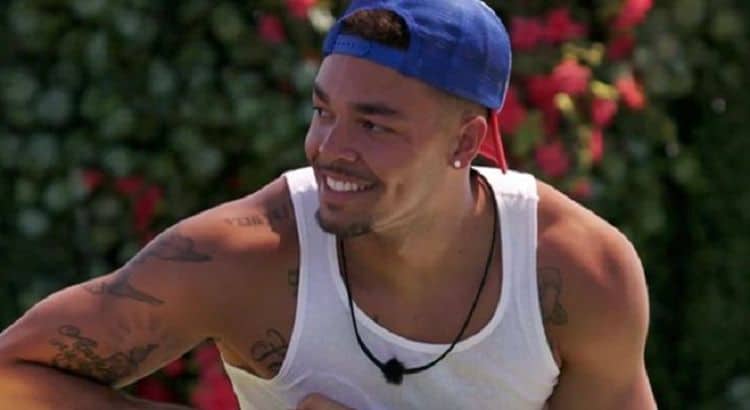 Lots of cast members on Love Island have developed reputations for being shallow and superficial, but Caleb Corprew has proven to be a breath of fresh air for season two. As soon as he came to the villa, it was clear that he was bringing a different type of energy. Caleb isn't just attractive, he's also kind and caring and seems to be genuinely interested in finding love. He knows what he wants, and he's not afraid to go after it. Since being on the island, he has formed a connection with Justine, and viewers are already falling in love with the potential couple. Only time will tell whether Caleb gets the girl and the cash prize, but right now his odds are looking really good. Continue reading for 10 things you didn't know about Caleb Corprew.
1. He Studied Business
Caleb isn't just good looking, he's intelligent and values education too. He attended Belmont University in Tennessee where he earned a bachelor's degree in business administration in 2018. There's no doubt that this has definitely helped him stand out o the show.
2. He Was A College Athlete
Caleb did what he had to do in the classroom, but sports is what he was most passionate about during his time at Belmont. He was a member of the track & field team for all four years and competed in hurdles. During the 2017 outdoor season, he was the conference champion for 400 meter hurdles.
3. He Loves To Travel
Living life to the fullest is one of Caleb's top priorities and he tries to make the most out of every experience he has. One of his favorite ways to enjoy life is to see the world. He has been able to do lots of traveling over the years. Some of the places he's gone to include Belgium and France.
4. He Works In Sales
Caleb has the natural ability to make people feel at ease which is likely why he's chosen to start a career in sales. His CBS bio says that he currently works as an IT sales consultant but unfortunately we weren't able to track down any additional information on his job.
5. He Likes To Stay Low Key
Being on Love Island has been a life changing experience for Caleb. Now that he's a reality TV start there are lots of people who want to know as much as they can about him. However, he seems to prefer to stay low key and he hasn't share too much information about his personal life.
6. He Comes From A Big Family
Even though he doesn't share too much about his private life, we do know that he comes from a large family. He was born and raised in Oklahoma City and has five siblings: Keilah, Cannan, Leelan, Izabella and Elizabeth. Judging by his Instagram, he has a close relationship with all of his siblings. He especially loves to spend time with his younger siblings and it's clear that he's someone they look up to.
7. He Dating History Is A Mystery
Many cast members on Love Island are fairly open about their past relationships. Lots of people even cite previous bad dating experiences as a reason why they've chosen to give the show a try. However, Caleb hasn't really shared much about his dating past so it's hard to know how long he's been single or if he has any serious relationship experience.
8. The Wolf of Wall Street Is His Favorite Movie
Caleb loves to watch movies in his free time.  His favorite movie is the 2013 film, The Wolf of Wall Street. The movie was a huge hit when it debuted and earned five Academy Award nominations. In the years since its release, it has widely come to be considered a modern classic.
9. He's A Big Usain Bolt Fan
Usain Bolt is arguably the best track athlete in recent history. Still considered the fastest man in the world, Bolt has won eight Olympic gold metals. As a track athlete himself, it's no surprises that Caleb's favorite athlete is Usain Bolt. He is also a big fan of Floyd Mayweather.
10. He's A Very Positive Person
The first thing that Caleb said in his intro video for Love Island is that he's never had a bad day. Most people would agree that bad days are a part of life, but Caleb doesn't see it that way. He prefers to maintain a positive attitude and always sees the cup as being half full. With this mindset, Caleb will be thankful for his experience on Love Island no matter how things pan out.