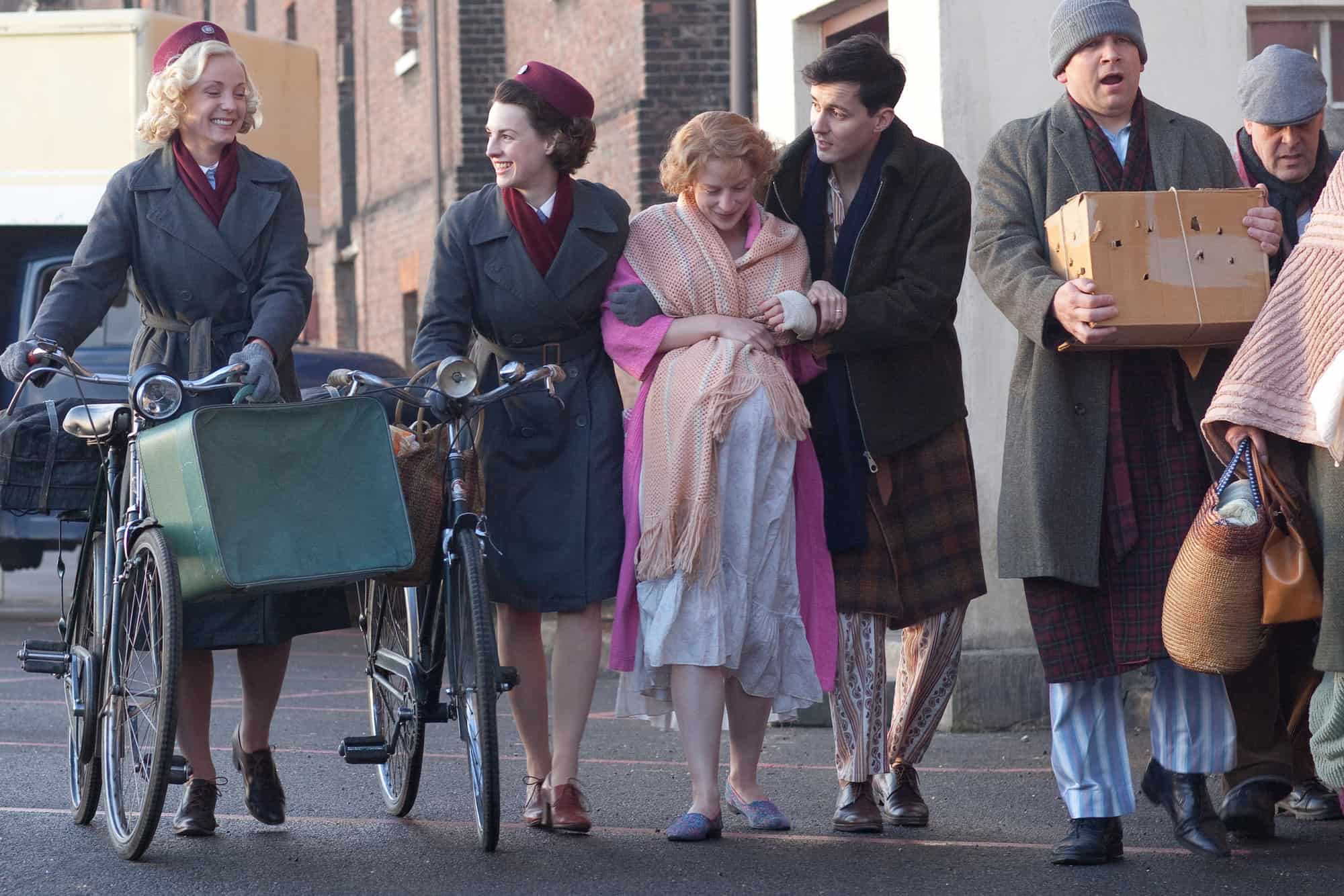 The hit BBC drama Call the Midwife has been picked up to order for a fifth season. The show, which centers around a group of midwives in the nineteen fifties in England, has become one of the most watched dramas on BBC One in recent years, the flagship channel of the massive British network. It airs on PBS in the United States.
Miranda Hart currently stars in Call the Midwife as Camilla and Jenny Agutter and Sister Julienne, as well as Pam Ferris, Judy Parfitt, Helen George, Bryony Hannah, and Laura Main, and the show is produced by the BBC and Sam Mendes' Neal Street Productions. The show is currently nearing the end the 50s, and the fifth season will take the audience all the way up to 1961, showing the changes in British culture and lifestyles over the time periods. Season 4 is not set to start in the UK until next year, with a special Christmas episode airing beforehand (still a tradition in the United Kingdom, if not the US).
Charlotte Moore, the controller of the BBC One, is behind Call the Midwife's renewal, in conjunction with Ben Stephenson, the controller of BBC Drama Commissioning. The fifth season will also have a Christmas episode and another eight hour long episodes of television.
Call the Midwife is written by Heidi Thomas and executive produced by Pippa Harris, and the series had worked extremely hard to have mostly female directors, with exclusively female directors during at least the third season of the show and a mostly female cast (the men tend to play romantic interests rather than the women).  The show has been nominated for numerous British television awards and is generally much more famous and well received over there than it is here in America, where it is more of a mid-lister with a devoted following than a hit.
Photo via BBC