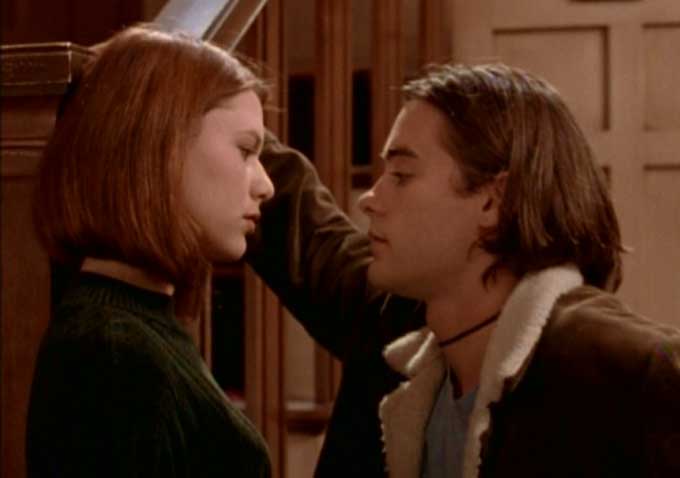 One of the first Internet-sensation TV shows, My So-Called Life may have only lasted a year on ABC, but enjoys a legacy that lives on today as one of television's best teen shows, one that didn't cut corners with emotional problems or awkward issues of identity that many teens struggle with. A huge fan movement to save the show after its first season in 1995 failed – but thanks to the continuing influence of the show on pop culture, we still remember the misadventures of Angela and the rest of her Liberty High classmates – and always look forward to cast members popping up in new projects. Here's where the cast has been since the show's debut 20 years ago.
Claire Danes
After starring in My So-Called Life and following it up starring alongside Leo DiCaprio in Romeo & Juliet, Claire Danes' career predictably took off, leading to roles in The Rainmaker, Terminator 3: Rise of the Machines, and the well-received 2010 television film Temple Grandin. However, she's probably best known for her current role on Showtime's Homeland, playing the talented, conflicted agent Carrie Matheson, which was recently renewed for a fifth season to air in 2015.
Jared Leto
Movie star, philanthropist, popular musician… Jared Leto's arguably become the biggest star out of My So-Called Life. Once the show was cancelled in 1995, Leto quickly garnered the attention of important actors like Terence Malick and David Fincher, appearing in their respective works The Thin Red Line and Fight Club. Since then, it's been nothing but prominent, method-acting film roles and music tours for the 30 Seconds to Mars front-man: from Requiem for a Dream to his Oscar-winning performance in The Dallas Buyer's Club, Leto's been one of the most sought-after character actors on the planet – and with a rumored role as The Joker in the next Batman film, he's certainly not going anywhere anytime soon.
Wilson Cruz
Wilson Cruz's turn as Rickie on My So-Called Life was an eye-opening role for LGBT youth in the 1990s; for once, a level-headed portrayal of an openly gay character could be found on network television. Since that role, Rickie's become an advocate for LGBT youth, and continued to act in various film and television projects, most recently on the cancelled fall medical drama Red Band Society.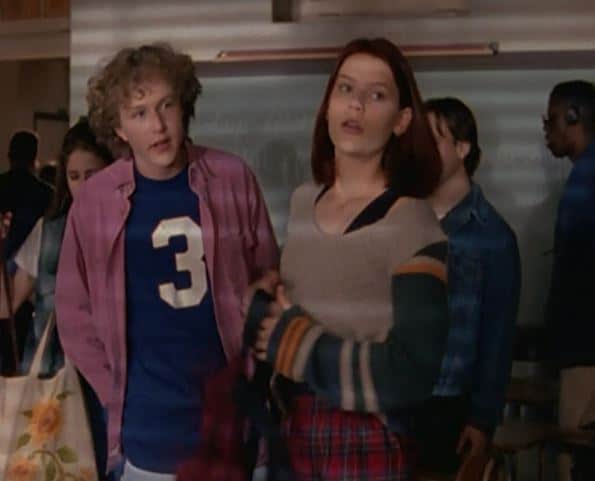 A.J. Langer
After short-lived runs on the cancelled series Dexter's Class and a short-recurring role on Baywatch, A.J. Langer was no stranger to television when she took on the role of Rayanne, Angela's new, troubled best friend. Since then,  she's appeared in recurring roles on a number of short-lived series, including Three Sisters, Brooklyn South, Eyes, and most recently, Private Practice (which also featured co-Life cast member Devon Odessa in a 2011 episode).
Bess Armstrong
Since her turn as Chase family matriarch Patty, Bess Armstrong's appeared in many television productions, most notably on One Tree Hill and House of Lies. However, she's appeared in a number of other big shows, including one-off appearances in True Blood, NCIS, CSI, Castle, Frasier, Boston Legal, and this year's Reckless.
Devon Gummersall
Another member of the Private Practice/My So-Called Life connection (appearing in a 2009 episode), Devon Gummersall's had an extensive list of TV roles, displaying some of the charm and emotional range we got to see when he played nerdy Brian on My So-Called Life. Along with recurring roles on Roswell, Relativity, The Fugitive, and The L Word, Gummersall was recently seen in the web series Man-Teen, and also recently had a cameo on The Mentalist.
Photos via ABC