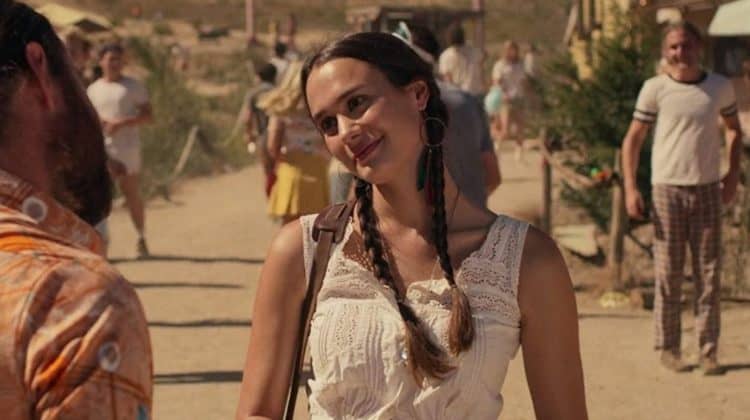 2020 has been a tough year in a lot of ways, but it has proven to be a great year for Camilla Wolfson. The young actress, who only has 6 on screen credits to her name, landed a main role in the new Netflix movie, The Kissing Booth 2. The film's growing popularity has been getting Camilla a lot of attention, and fans everywhere are falling in love. Even though it's a lot to take in, Camilla seems to be loving every minute of her newfound fame. As a newcomer to the industry, it'll be up to Camilla to keep the momentum going so that she's able to earn more opportunities down the line. Continue reading for 10 things you didn't know about Camilla Wolfson.
1. She's A Poet
Camilla has been writing poetry for several years. She initially started writing as a way to express her emotions while she was going through a dark place. She quickly realized that she really enjoyed expressing herself through writing. Camilla now has a separate Instagram account dedicated to sharing her original poems.
2. She Loves Food
Actors are notorious for being overly concerned about their appearance – especially when it comes to weight. However, Camilla doesn't let the industry's unrealistic expectations stop her from enjoying a good meal. She loves good and often shares her favorite dishes with her Instagram followers.
3. She Got Into Acting At An Early Age
Camilla developed an interest in acting when she was a kid. She got her start by appearing in plays at her school. However, once she reached college, she planned to focus on her other studies and acting was no longer a priority. But you know what they say, you can't fight fate. Being in college actually made her realize how much she wanted to become an actress.
4. She Uses Music To Prepare For Roles
Actors have all sorts of different methods to help them prepare for roles. Camilla likes to take a very creative approach. She told Flaunt, "I use music a lot to prepare for my characters. I will make playlists dedicated to the character I am playing or auditioning for. So Mia has got her own dedicated playlist. She is all about feeling her best self when she gets up in the morning so she has Pussycat Dolls, she is all about Britney Spears. I have just a playlist of Mia and that is what I use. And clothing too. She has her own wardrobe. I always make a separate wardrobe and a separate playlist. "
5. She Auditioned For The First Kissing Booth
Timing is everything, and this is something Camilla has experienced in her career. She actually auditioned for the role of Mia for the first Kissing Booth, but she didn't get the part. When she found out there was a sequel and they were looking to replace Mia, she jumped at the opportunity to give it another shot.
6. She Likes To Read
Camilla loves to read, but her busy schedule doesn't always give her enough time to catch up on the books she likes. Although being stuck in quarantine has been a nightmare for many people, it has given Camilla the time to focus on things she enjoys such as reading.
7. She's From South Africa
Camilla was born and raised in South Africa and she still lives there today. However, she hopes to relocate to the United States at some point. She would love to live in California and says it's an ideal place for her because it's similar to South Africa in many ways.
8. She Likes To Travel
Camilla enjoys learning new things and having new experiences. She loves to explore South Africa and does a lot of traveling within the country. She has also gotten to do some international traveling as well. Some of the countries she's visited are The United States, Jerusalem, and
9. She Has A Boyfriend
Thanks to the success of The Kissing Booth 2, there are a lot of people who are probably interested in adding Camilla to their Woman Crush Wednesday roster. However, she is already spoken for. She is in a relationship with Saul Chilchik. According to Saul's LikedIn, he is the founder of a marketing company called Social Peak.
10. She's Passionate About Social Justice
Social justice is something that has been important to Camilla for most of her life. She was raised in an open minded household and understands the importance of fighting for a good cause. She even participated in Black Out Tuesday which was a social media movement designed to give people the chance to show their solidarity with the Black Lives Matter movement and the fight to end racism.