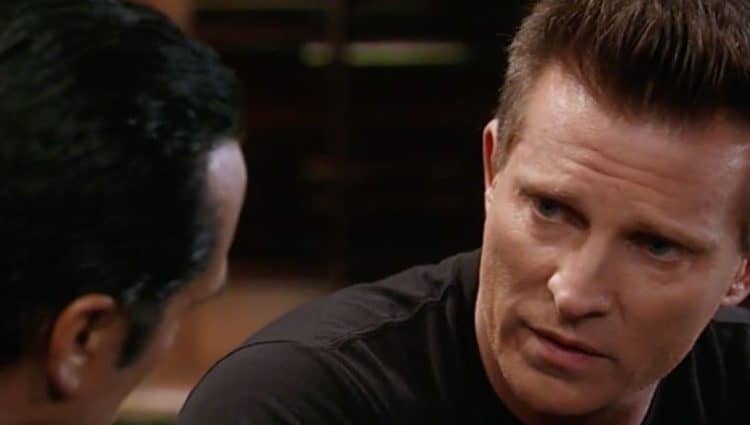 General Hospital fans watched as so much went down last week, and we want to go over it all with you again quickly before it's too late to go over it with the new week upon us. For one, we saw Valentin begin to put things together in terms of what he suspects is going on. He's looking to buy some more time, and that's his primary focus right now. And then there is what is going on with Peter and Obrecht. She's falling apart, and Franco has asked her to make the right choice and do the right thing. Unfortunately, we are not positive she can do that. She might not be in a good enough place to do that and make it happen, and that's all there is to it. And then there is Sonny.
His father is unwell. His wife is locked up and not in a good place. Michael proposed to Nelle and wants to marry her, and Sonny almost died when he found out. Thankfully, we finally got to see as Michael clued his mother's husband into what is going on with him and his revenge plan to take Nelle down for all she's done to him and their family. Sonny is so relieved, and he and Jason are looking for a way to help them get this accomplished. They want to see it happen, and they are also going to find that Chase might be one of their own biggest assets in this situation. They might just have a chance to get her to fall so hard and so fast that she can't come back from it. We can't wait to see how it happens, too. She's won too many of the smaller battles, and she just cannot win this war.
What's Happening on General Hospital
🎈Please help us wish @VinessaAntoine a very #HappyBirthday! 🎂🎁#GH55 pic.twitter.com/AfuFC3Kpkn

— General Hospital (@GeneralHospital) July 21, 2018
Who doesn't love a birthday situation? We love a birthday situation, and we are more than a little excited about the fact there is a birthday happening this week on the show. It's all about Vinessa Antoine and her big day. If you didn't know she just had a birthday, it's time to head on over to the show's Twitter page and wish her a very happy day. You only get one of these every year, and it seems like the best time to go ahead and have one. It's time for cake!
What's Next on General Hospital
"You have come to the end of the road… " #GH55 pic.twitter.com/9T8GVDeCxF

— General Hospital (@GeneralHospital) July 17, 2018
What's happening this week is so much. Peter is going to end up getting his life back, well, he won't die. That's all we have to say about that. It's all thanks to Finn and a very dramatic rescue. Valentin is going to end up in jail sooner than later because it appears he is the man who hit Franco over the head and knocked him out on the dock. He didn't; but he had the unfortunate luck of being in the wrong place at the wrong time. Franco will eventually exonerate him, of course, and that will make things a little better. Is there a chance Nina might speak up about what she knows and throw her husband a bone, or is she just too far gone to care what happens to him and their lives together? She might not want to bother with this, and for that we don't really blame her.
The darling Robert Scorpio is going to show up, too. There is a good chance he is going to be quite unhappy when he returns, and we think that he might just have a few words for a few people that were once a part of his life. And then there is the fact that a new face is going to show up at Ferncliff. It's not someone anyone knows, but we have a feeling it's someone everyone knows. This might not be what people think, but it's going to be a major development for so many characters from this point on.
Stay tuned for more General Hospital and be sure to check out TVOvermind daily for the latest General Hospital spoilers, news, and updates.