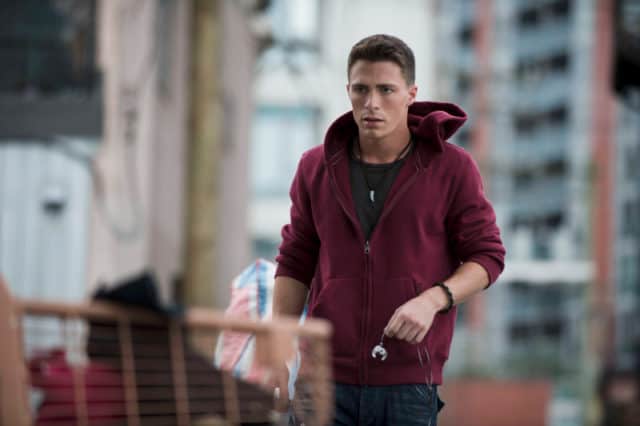 When Roy Harper disappeared from Arrow after season 2, many fans speculated a variety of reasons right away. Some said Harper's character didn't' fit well, while others thought spin-off immediately. While the leave was caused by what turned out to be personal reasons for actor Colton Hayes, fans waited for his return season after season. A brief cameo in season 4 didn't do us all any good, and neither did the false confirmation that he was to return in season 5. It could've been scheduling conflicts with Hayes' other projects at the time, but who really knows? All we know is that Hayes wanted to be back in Arrow somehow.
It's obvious that the intent is there, but will we actually ever see the red archer again? A recent reply to a fan tweet might give us hope that we will. Colton Hayes replied to a fan that Roy Harper's character would be coming back soon. Although this is no true confirmation at all, as from previous experience, it might be the right time to come back. The show is expected to lose a number of characters in season 6, so some familiar faces will definitely be welcome.
When we first saw Roy in the opening season of Arrow, he was nothing more than a petty thief with a Vertigo drug addiction. After getting over this addiction and following in the footsteps of the Green Arrow, Roy had to deal with Deathstroke and all the trouble that came with. He went mad and got over that too. He joined Green Arrow's team not too long after as the archer in red, Arsenal. He proved to be a useful member up until the time he tried to save Oliver Queen from getting captured. After everything that happened in this arc, Roy escaped prison by faking his death, which is pretty much how the show fazed him off. Roy ultimately had to leave in order to stay alive and stay out of prison.
So now, we're wondering what's going to bring our hero back to the show this season. Could it be that Thea is in trouble and needs Arsenal's help badly? Or could this be his chance to finally end Deathstroke once and for all? No one is sure, especially not since the premiered trailer does not give us a glimpse of Arsenal nor Roy Harper at all. Actor Colton Hayes also seems to have a busy schedule already in place, which might even affect any possible returns in the future. Hayes is set to reprise his role on at least one other project, Teen Wolf, in which he plays the character Jackson, and Jackson's return is already set. If we do see Arsenal in season 6, there's a good chance we'll only be seeing him for a few episodes, possibly to save Thea, but nothing more. He'll be gone again just like he was.
Tune in to The CW on Thursday, October 12 at 9 pm ET to watch the premiere of Arrow season 6, and find out for yourself if Arsenal is really back.