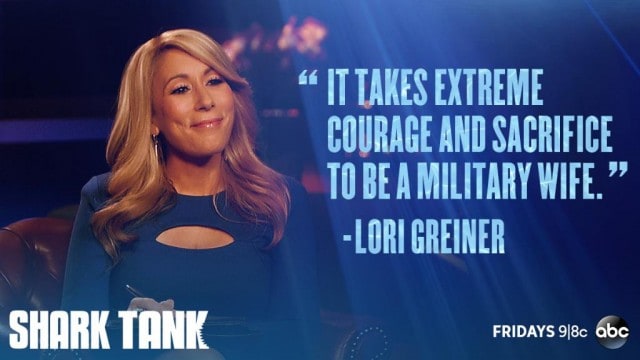 Tonight on Shark Tank the team is saluting veterans and military spouses all across the country.  As such one of the businesses that is appearing on the show is Major Mom.   Founded by United States Air Force veteran, Angela Cody-Rouget, she is making it her mission to de-clutter and set up customized, achievable and sustainable systems in various types of households.   She's seeking $125,000 for a 20% stake in her company.   Here's a little bit of background on how Major Mom has grown and what their mission is.
Angela worked as a solo professional organizer for three years, yet her vision for Major Mom grew to a grander scale. The Major Mom vision is to be the most recognized and respected organizing firm nationally and internationally. Major Mom aims to be of great service to busy families. The company also aspires to provide rewarding careers for men and women who are passionate about organizing and serving families. In 2009, Angela brought a partner to the Major Mom team–-Mandy Pinkston. In October 2009, the Major Mom Training Academy was opened. They have trained 48 apprentices via ​fourteen academy classes as of ​October 201​5​. They currently have 16 fabulous Liberators (Professional Organizers) ​serving clients in four states. See the "Work for Major Mom page" for more information about joining the team.
The Major Mom team is comprised of professional organizers who are highly skilled and well trained at de-cluttering and setting up customized, achievable and sustainable systems in various types of households. Their mission is to restore order and serenity to homes and home offices. To the Major Mom team, creating order does not mean being rigid or inflexible! Having order means that you have room in your space, your mind, and your calendar for the things that are most important. Major Mom wants families to experience the joy of living and working in organized and beautifully arranged environments. They use their proven systems and processes to make each client's goals become a reality, and most importantly, they make getting organized fun!
So far the responses on Facebook have been pretty bullish on the concept.  One person said, "I think this sort of service is very valuable, but the success all depends on the follow-up by the occupants. It they're so lazy or so disorganized that they can't put their junk away in the right place, the rooms will soon be just as messy and cluttered as they were before."  Will the sharks think the same thing and will it be enough to actually invest in Major Mom?  Here's a preview of tonight's pitch.
This Major Mom is on a mission to combat clutter. Are you in or out?https://t.co/1rjjOFAaF5

— Shark Tank (@ABCSharkTank) February 4, 2016
Be sure to catch Shark Tank at 9pm on Fridays on ABC