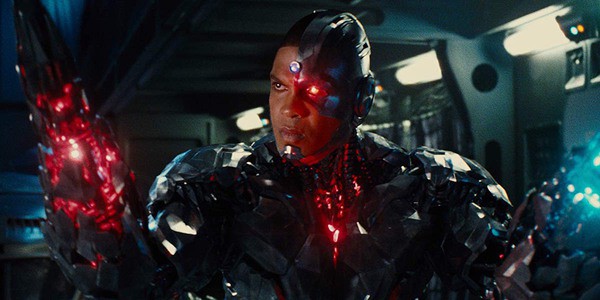 Boy, the future of the DC Cinematic Universe sure seems like a mixed bag. At this point, we're not sure which heroes will be staying or just checking out. It seems like Gal Gadot and Jason Momoa are safe. I mean, thank goodness for that. At this point, our beloved Gal Gadot is the MVP of the DCEU. Hey, say what you want about Wonder Woman 1984, but she keeps getting better at the role. But I'd like to talk about the future of the main DC heroes, and by the "main heroes", I very much mean the Justice League.
First of all, we should kiss the ground just for the fact that the Flash movie is happening. How many directors and writers did that movie go through? I've lost count, but the point is, this movie is happening. I mean, don't get me wrong, I'm happy that it is, but I strongly believe that the Flash movie has a lot more riding on it than fans realize. For starters, we know that Andy Muschietti, the current and seemingly steady director of the film, is intending to adapt the Flashpoint storyline for his film. That's awesome, because Flashpoint is one of the best DC comics ever.
However, Andy Muschietti has also said that his movie will be very different from the Flashpoint comic. If you've read the Flashpoint comic, you know that a lot happens. The reason why it's such a vital story to DC Comics is because it served as a reboot for the whole franchise. With the end of that DC universe, Flashpoint gave birth to the New 52 era. Many fans didn't dig the New 52, but I really liked it. During that era, we got some amazing stories for many DC heroes and it introduced some compelling new heroes as well.
If the Flashpoint comic rebooted the comic franchise, it's safe to assume that the Flash movie will reboot the DCEU. Is it a smart move? Well, there is no answer to that, at least not yet. A lot happened in the Flashpoint comic, most notably the different takes on particular DC characters. For example, Victor Stone, aka Cyborg, was the only "legal" superhero operating in the Flashpoint world. Unlike the other DC characters, the Cyborg of that world was more of a "super agent" for the United States government. It was a good take on the character.
I bring this up because the Flashpoint Cyborg played a vital role in assisting the Flash in the Flashpoint storyline. Flashpoint Cyborg led him to Flashpoint Superman, or the super scrawny version of Superman, and helped him in the final battle between Flashpoint Wonder Woman's Amazons and Flashpoint Aquaman's Atlanteans. It's been a while since I've read the book, but I remember that a lot happened, and yes, that includes Thomas Wayne as a more brutal Batman with guns. Boy, can we please get Jeffrey Dean Morgan as that Flashpoint Batman for the Flash movie? Seriously, that would be so incredibly awesome to see.
But we need to stick with Cyborg, because some unfortunate news broke out recently about the DCEU version. Ray Fisher, the actor who played Cyborg in Batman vs. Superman: Dawn of Justice and Justice League, will be departing from the role. For those who haven't heard, Ray Fisher has fairly recently spoken out against Joss Whedon for being "toxic, abusive, and unprofessional" on the set of Justice League. While he hasn't gone into specific detail about his supposedly rough experience with Whedon, he's stood by his claims and apparently Warner Bros. has agreed to look into it.
However, Fisher has also recently revealed that he would no longer be working with DC Films. Why? Well, it turns out he has a problem with Walter Hamada as well. His reasons were once again not specified by him, but he has called him "the most dangerous kind of enabler". Well, Walter Hamada has just re-upped his deal as the DC Films President, so now Ray Fisher is done with DC. Is Ray Fisher right to step down from the Cyborg role? Here's the thing. We don't know what happened because we weren't there. Perhaps Ray Fisher doesn't want to publicly announce what specific issues he had Whedon or Hamada. Again, we can't say, because we simply weren't there. Either way, Ray Fisher out as Cyborg means the character won't be in the upcoming Flash movie.
Reports have now claimed that Cyborg has been written out of the Flash movie. Yes, that means he won't be recast. For some reason, I can't help but wonder if Cyborg was ever really in the Flash movie. He could've been in a past draft back when the first directors were on board, but maybe things were different with Andy Muschietti's script. Don't forget, he's still adamant about his version of Flashpoint being different from the Flashpoint comic. I wouldn't be surprised if he didn't write Cyborg in to begin with, but either way, the news of Ray Fisher's departure is sad.
I love Cyborg and I wanted to see Ray Fisher grow as the character. Well, looks like that won't happen. The future of Cyborg in the DCEU is up in the air, but something still bothers me. Since he was a vital character to the Flashpoint storyline, does his absence really matter? Well, as much as I love Cyborg, I don't believe his presence is required to make the Flash movie a hit. First of all, it's not his movie. His role was important for the Flash, but there is a solution.
If there's no Cyborg in the Flash movie, just replace Cyborg himself with another hero. Andy Muschietti can either introduce a hero we haven't seen yet or a hero we know exist in the DCEU. Speaking of which, how about Martian Manhunter? We know that the hero is posing as General Swanwick, so he's already a servant of the government. Muschietti can take that a step further by including him in his Flashpoint movie by making him an official government superhero agent as the actual Martian Manhunter. That would be cool to see, especially with his immense power. Seeing him team-up with the Flash as the more experienced and legitimate hero would be a cool dynamic.
So what are your thoughts, DC fans? It's unfortunate that we won't see Cyborg in the DCEU anytime soon, but then again, who knows what the future holds? Even without Cyborg, the Flash movie sounds very exciting.