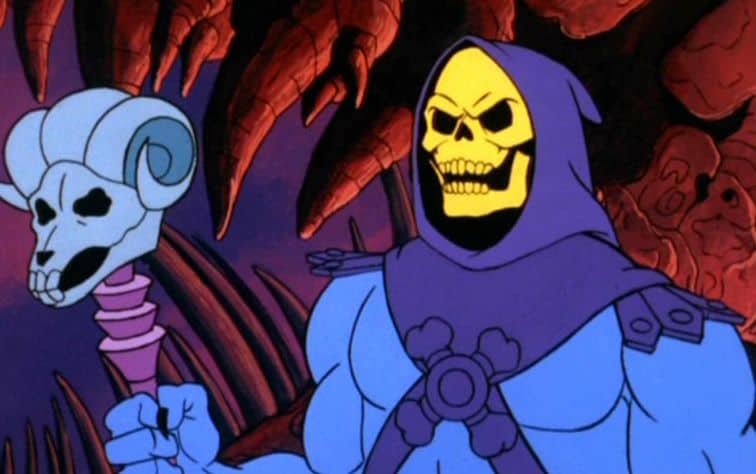 If you either grew up in the eighties watching cartoons or you've only just recently became a fan of classic cartoons, you may realize they're getting harder and harder to find on TV. Cartoon stations generally play whatever the latest crazes are and even if they do show "classics", it's typically something from the nineties. So, where do you go when you want some nostalgia? How can you watch your favorite 80s cartoons online? We found some ways for watching and wanted to share them with you. After all, there's just nothing quite like the nostalgic style of cartoons from the eighties. If you're craving some Tom & Jerry, Smurfs, or Bugs Bunny – Marvin the Martian was my favorite – read on to find the best places to watch.
Cartoon Websites
Cartoon websites offer a variety of eighties cartoons to choose from. Some of our favorites include ToonJet, where you can watch cartoons such as Tom & Jerry, Woody Woodpecker, Felix the Cat, and Looney Tunes. If you're interested in watching some vintage cartoons there's Internet Archive, where you'll find cartoon legends such as Popeye and Betty Boop. There's also Kids WB, where you can watch Jetsons, Flintstones, Scooby Doo, Smurfs, and ThunderCats. With these three cartoon websites, you should be able to find (and watch) some awesome eighties cartoons! There are other cartoon sites to choose from as well.
Just FYI: there's also a website called 80scartoon.net where you can find any and all cartoons from that time period no matter how obscure. It's not a site for watching cartoons, but for finding further information about cartoons that aired in the eighties. If you're looking for one and can't remember the name, this is the best place to start. More than likely, your cartoon is going to be listed here.
Youtube
People really seem to forget the one free service where you can literally find a video about anything! Youtube has been churning out freebies probably as long as its been in service and cartoons are no different. You may not be able to find the exact episode you're looking for, but there are plenty of free episodes you can watch of basically all the eighties cartoons. We found (and watched) several on the first page of a "Scooby Doo" search. Search specifically or generally, but we're sure you'll find something fun to watch.
In addition, you can always rent or buy movies and specific episodes on YouTube if you want. As with any digital purchase, the movie or episode is yours once you pay for it and you keep a digital copy. As for renting, you agree to pay a specific amount, usually about $3, to watch the movie and you have a specific amount of time to watch typically twenty-four or forty-eight hours beginning when you start the movie or episode.
To be honest, we feel you can find just about any eighties cartoon you would want to watch on YouTube for free. You may have to put up with a few ads, but it helps in making you feel even more nostalgic. If you watched cartoons in the eighties, you had to put up with commercials every ten to fifteen minutes anyway (and usually right when something good – or bad! – was going to happen.)
Subscription Television
Last, but not least, there's subscription television. You know, like Netflix. However, there's more than just one program. There's Hulu, where you can find rare eighties cartoons such as Pink Panther, Speed Racer, and Rocky & Bullwinkle. Remember how popular Rocky & Bullwinkle were? Full House wouldn't have been the same without Joey's Bullwinkle impressions. Hulu offers a free trial for new and eligible returning subscribers. The free trial is for thirty days, after which you can either cancel it or choose to keep it. Hulu has pricing for watching with or without ads. Of course, Hulu also has all kinds of movies and series to watch, not just eighties cartoons.
Amazon Prime Video is another television subscription service like Hulu. However, on Amazon, you can rent or purchase digital copies and you can also have a monthly subscription which allows you to watch specific Prime movies and episodes. In addition, Amazon also gives you the alternative of purchasing other television subscription packs like HBO or Showtime. This makes the possibilities for watching almost endless. You'll definitely be able to find some eighties cartoons in the mix.
Crackle, although free, does have a few eighties cartoons like Heavy Metal, which is a total legend in our book. With a free service like this one, you can't always be sure what's going to be available, but there's always something good to choose from. Whether you're looking for eighties cartoons or comedies, you'll find something here to appease your appetite for eighties-era television.
Last, we'll mention Netflix. We left this for last because Netflix is so popular, pretty much everyone has at least heard of it. Certainly a LOT of people already have Netflix; we do. However, we have to mention Netflix because they do have a great variety of eighties cartoons and cartoon movies, like the Emperor's New Groove, one of our favorites. With television subscriptions like Netflix, they're always adding new movies and episodes, so you'll have a steady supply to choose from no matter which subscription you choose.
Cartoon Channels
In closing we'd just like to add for you not to forget to check all your cartoon channels you already get. Some have "classic cartoon" marathons, special days, or even air some of the best cartoons from the eighties. You never know when you'll get lucky and find your favorite!
If you've got a hankering for some good old nostalgia and want to watch some Tom & Jerry, you'll know where to look! Happy Watching!