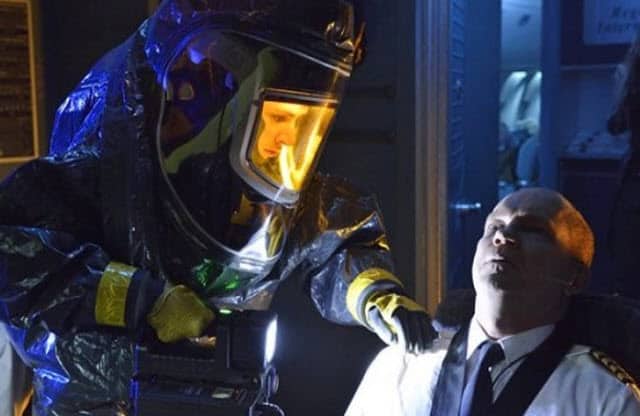 We have no official announcement from FX as of yet, but it seems that Canada wants to jump the gun by confirming that yes, there will be a season two of The Strain. According to the country's Global News, they've heard that the show, which is shot in Toronto, will be back shooting in Toronto by mid-November. Production of the first 13 episode series took from September 2013 to April, so the timetable seems about right.
The Strain isn't a monster smash hit or anything, but it's drawn in solid numbers, and given the talent attached to the project, Corey Stoll, Guillermo Del Toro, etc, it's hard to believe that The Strain won't see a season two, and I expect this announcement to be made official soon enough. Stoll may have some trouble fitting the show into his schedule given that he's about to play Yellowjacket in Marvel's Ant Man (opposite Michael Douglas), but I'm sure he'll be able to work something out.
Canada is a popular spot for many TV shows with great locales and cheap shooting, and The Strain is not the only FX show filmed there. Think you were seeing the snowy midwest during FX's Fargo? Wrong, that was Calgary, and that show has also been picked up for season two at this point.
FX seems to be winding up a number of their new shows just as their old classics like Justified and Sons of Anarchy are winding down. Whether Fargo or The Strain or The Americans for that matter will last five, six, seven seasons, is anyone's guess, but that journey starts with season two at least.
[Photo via FX]