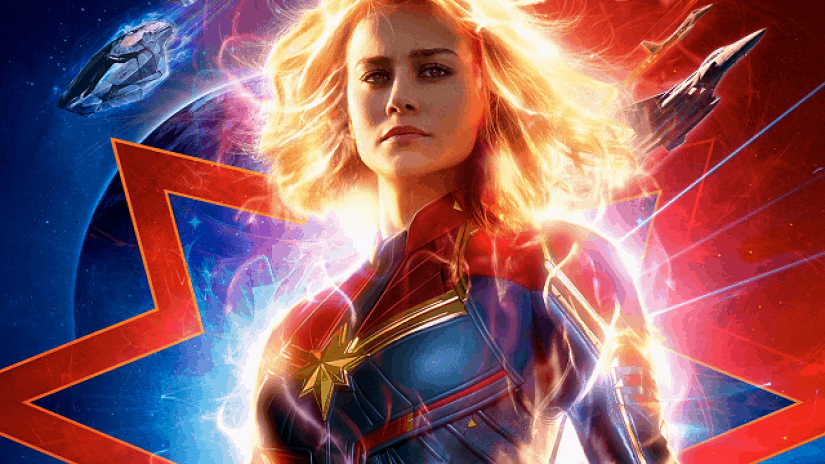 Captain Marvel (2019), the latest Marvel movie in Disney's expansive MCU mega-franchise, finally released over the weekend to rave reviews and record turnouts.  This has, in many ways, been a long time in coming for the MCU, both as a long-promised answer to "who did Fury page in the closing moments of Infinity War" as well as the debut of Marvel's first woman-lead superhero movie.  This is also after months of lead-up, both in terms of marketing and review aggregation controversies, which have put the spotlight squarely on the fate of Carol "the Avenger" Danvers.
It's kind of amazing that Marvel hasn't released a woman-lead MCU movie before this.  Black Widow has been a part of the core cast of Avengers since Phase 1 — specifically since her surprise reveal in the better-than-you-remember-it third outing, Iron Man 2 (2010).  Not only has she prominently featured there and in the crossover Avengers movies, but she has also shown up as a key player in the two most recent Captain America movies, The Winter Soldier (2014) and Civil War (2016).  Joining her at various stages of the mega-franchise have been Jessica Jones on her self-titled Netflix series, Gamora and Mantis of the Guardians of the Galaxy, Sif and Valkyrie of Thor fame, the better half of Ant-Man and the Wasp (2018) and Scarlet Witch, who is by rights one of the most insanely powerful characters in the MCU.
Perplexingly, however, it's taken until now for Marvel to finally let loose and give the ladies room enough to fly solo.  It's been 11 years.  They've now made 21 feature films.  Even their struggling superhero rival Warner Bros, who finally released Wonder Woman (2017) going on two years ago, has managed to beat Marvel to the punch.  But now, at long last, they've caught up with the rest of the world.
So how'd they do?  Unsurprisingly, the movie performed phenomenally.  Released so as to coincide with International Women's Day, the movie exceeded all expectations set down for it.  Its wide critical praise earned it a commanding 80% score on review aggregator Rotten Tomatoes, revealing that the vast majority of critics bought into the now-familiar polish and charm of MCU origin stories.  Additionally, the movie raked in more than $153 million at the domestic box office.  Internationally, it did even better, coming in with $455 million in other territories.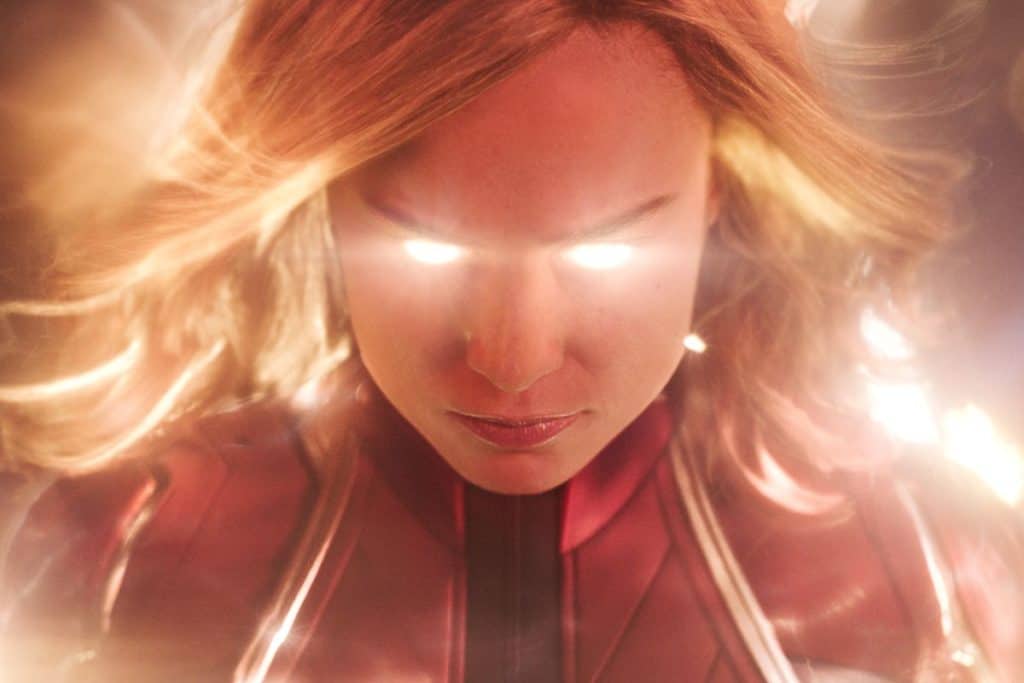 Turns out (unsurprisingly), that people want to see women get their fair shake in this genre too.  And that's not just women who want to see it.  Despite the historic and highly visible problem of the men of "nerd fandom," more than 55% of the tickets sold for Captain Marvel in its opening weekend went to men.  Again, given the typical demographics of moviegoers, this isn't too terribly surprising, even clocking in at slightly above-average in that regard.  But it is balm to a visibly wounded fandom of this genre to know that, when all was said and done, the men could finally woman up and watch the dang movie like normal people.
And, despite it all being right there in her name, this all happened with very little in the way of mainstream name recognition.  Most moviegoers had zero idea what was happening when Fury made his last-ditch effort to contact Captain Marvel.  Although greatly important to the comic continuity, Carol Danvers has hardly enjoyed the visible success and popularity of other, better known characters from the comic publisher.  Her back story is one of the most fraught with the backsplash from an inherently sexist publishing industry, up to and including her infamous Avengers #200 appearance in which she was brainwashed, raped and forcibly impregnated with her rapist, all while the rest of Earth's Mightiest Heroes looked on and cheerfully allowed it to happen.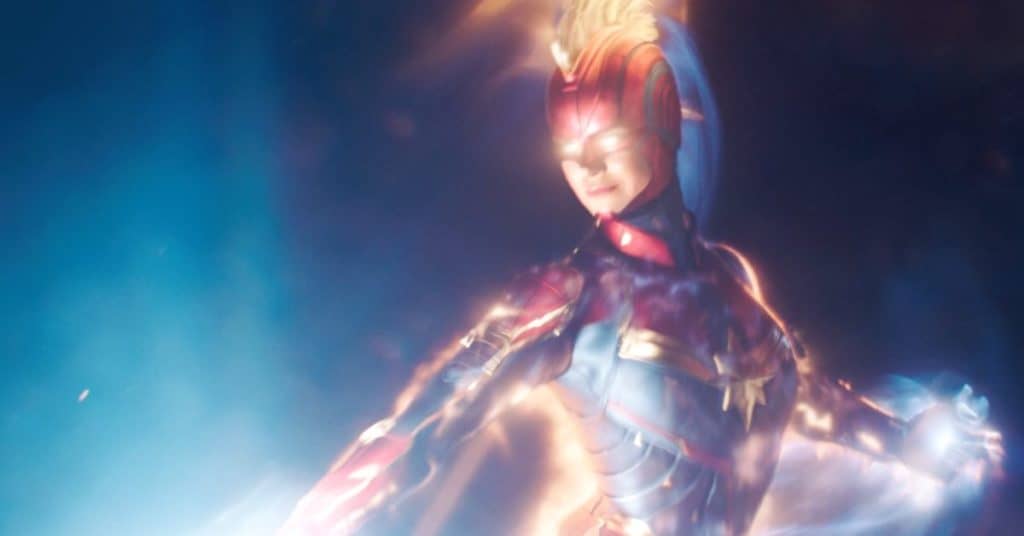 Thankfully, the movie was one worthy of the character (who honestly is and has been one of Marvel's most interesting creations for well over a decade at this point).  In the wake of this success, expect to see many more women get their change in the limelight: not just the ladies we've already seen, but amazing new characters like Ms. Marvel, Ironheart and Honeybadger.  Captain Marvel has undoubtedly lead the way for them on the big screen.