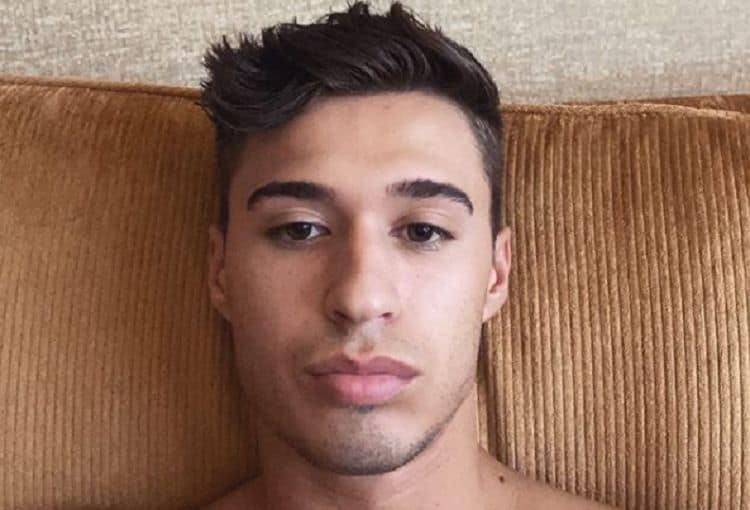 Season two of Love Island USA is proving to be full of all of the drama and excitement that viewers love. As cast members get voted off and new people shuffle in, cast members continue their quest for love. One of the most interesting cast members so far is a Utah native named Carrington Rodriguez. He seems to really be interested in finding love and he knows exactly what he wants when it comes to a romantic partner. Carrington's good looks and confident attitude are two things he's very proud of, but if he tries too hard he could end up rubbing people the wrong way. Keep reading for 10 things you didn't know about Carrington Rodriguez.
1. He Loves Romantic Comedies
Romantic comedies usually fall under the chick flick category, so there are a lot of guys out there who would never admit to liking them. Carrington, on the other hand, is a proud lover of romantic comedies which is a trait that will likely work to his advantage while on Love Island.
2. He Attended Dixie State University
Carrington is a Salt Lake City native who decided to stay close to home for college. He attended Dixie State University where he earned a bachelor's degree in general studies. Although general studies isn't a popular major, it's a choice offered by many liberal arts schools geared towards people who don't want to focus on just one thing.
3. He Was A High School Baseball Player
Carrington's athletic physique isn't just for show. He grew up playing sports and there's no doubt that he's a competitive person which should work in his favor as he tries to make it to the end of Love Island. He played baseball for many years and was on the varsity team at his high school.
4. He Was Born In Germany
Although he considers Salt Lake City his home, it appears that Carrington was actually born in Germany according to his bio on the CBS website. Unfortunately, he didn't provide any more information as to how long he lived in Germany and how his family ended up there.
5. He Loves To Stay Active
His days as a competitive athlete may be over, but Carrington still likes to stay active. Working out is a part of his regular routine and he also likes to get creative with his approach to staying fit. In addition to going to the gym, he also likes to do get outside and do things like swimming and skateboarding.
6. He Attended Protests To Support Black Lives Matter
Carrington is definitely the kind of person who is always willing to stand up for the things he believes in. He is a strong supporter of the Black Lives Matter movement and his support extends beyond social media. He and a group of friends attended a local protest to show their support in the fight to end racism.
7. He Works In Brand Development
Finding love isn't the only thing Carrington is focused on. He's also very driven when it comes to his career and he's already found a good bit of success. He's been working in sales since finishing school and currently works as a brand development manager for a company based in Utah.
8. He Isn't Going To Let Bro Code Get In His Way
Most people believe that it's never a good idea to try to move in on someone one of your friends is interested in or has dated in the past. Under normal circumstances, Carrington would agree, however, when it comes to Love Island, he's throwing the bro code out the window. He is determined to get what he wants and he doesn't really care how anyone else feels about it.
9. He's Close With His Family
Being family oriented is a quality that lots of people look for in a partner. Fortunately for Carrington, it's a quality he possesses. He comes from a tight knit family and has good relationships with his loved ones. He is the youngest in the family and is close with his older brother and sister.
10. He's Been Single For A Few Years
People come to Love Island with all sorts of dating histories. Some cast members have never been in a relationship while others are fresh off of a break up. Carrington, however, has been single for the last few years. He has some regrets from his previous relationship, but he isn't letting the past hold him back. He's ready to learn from old mistakes and build a strong bond with someone new.