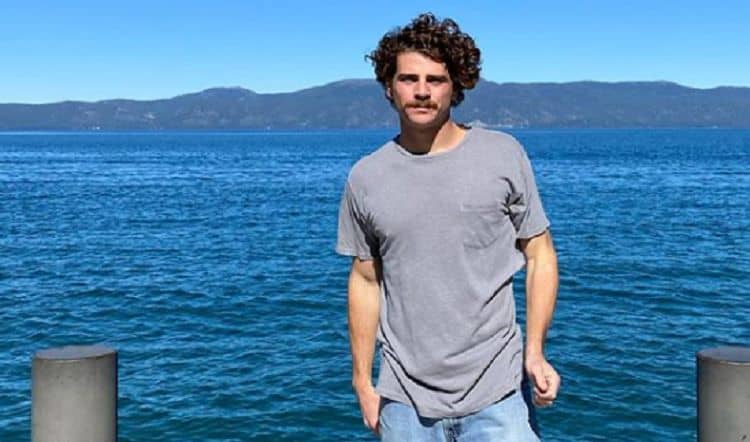 Cashel Barnett is best-known for being a cast member on the first season of the American version of Love Island. His good looks and fun personality quickly made him popular among the women on the island and the viewers at home. Unfortunately for Cashel, he didn't win the show but he did form a connection with fellow cast member, Kyra. Although the two were an item were a while, the eventually went their separate ways. But Cashel's time on the show wasn't in vain. He has now reached social media influencer status, and the opportunities have continued to roll in. Keep reading for 10 things you didn't know about Cashel Barnett.
1. He Was An English Major
English majors of the world, it is time to officially welcome Cashel Barnett to your club. Cashel has a bachelor's degree in English from Fordham University. He also minored in business. English majors get a lot of flack for studying something that many people feel won't make them any money in the real world, but most of the time they're able to use their creativity to find a successful career path.
2. He Was A College Athlete
During his time at Fordham, his school work wasn't the only thing that Cashel was interested in. He was also a member of the school's D1 water polo team during his freshman and sophomore years. In addition to that, he was a member of the club rugby team.
3. He Loves Spending Time Outdoors
Cashel isn't one for sitting in the house all day. He is truly an outdoors kind of guy and he enjoys being out in nature as much as he can. Some of his favorite outdoor activities include hiking, swimming, and boating. For Cashel, being outdoors is a great way to relax and recharge.
4. He Works At A Brewing Company
When Cashel joined the cast of Love Island, his occupation was listed as a musician. While it's true that he is a musician, that isn't the only thing he does for work. According to his profile on LinkedIn, he also works as an assistant at Device Brewing Company in Sacramento, a position he's held for the last three years.
5. He Has A New Girlfriend
Cashel's romance with his cast mate, Kyra Green, was one of the most interesting parts of the season. Although the two dated for a while after the show, they ultimately decided to end their relationship early in 2020. However, Cashel didn't waste too much time being down about it. He seems to be dating someone else now and his followers have shown him lots of support with his new relationship. However, he and Kyra both still have pictures of each other on their social media accounts.
6. He Loves Extreme Sports
Cashel has been an active person his whole life. He grew up playing several sports and has always enjoyed a good adrenaline rush. Although is he is no longer a competitive athlete, he still likes to participate in sports when he can. Some of his favorite sports include surfing and snowboarding.
7. He Enjoys Traveling
Cashel was born and raised in Sacramento. He loves his hometown but has always been interested in seeing other places as well. He has been fortunate to do a lot of traveling within the United States and he's also visited some international destinations.  Some of the places he's been include Oregon and Bali.
8. He's Never Used Dating Apps
Over the last few years, dating apps have become one of the most popular ways for people to start romantic connections. For a lot of people, busy schedules or a lack of interest on large social gatherings makes it hard to meet people 'the old fashioned way'. However, Cashel actually prefers the old school approach and has never used a dating app.
9. He's Signed To A Modeling Agency
Let's be real, social media is full of people who claim to be models but have never posed for anything other than an iPhone photo at the beach. That isn't the case for Cashel, though. He has some real deal modeling experience and has been signed to an agency for nearly a decade.
10. He's A Proud Uncle
Cashel doesn't have any children of his own yet, but he's gotten a lot of joy out of his role as an uncle. He has a cute little nephew who he loves to spend time with. Although his nephew is still a baby, there's a good chance he'll see Cashel as the cool uncle once he's older.