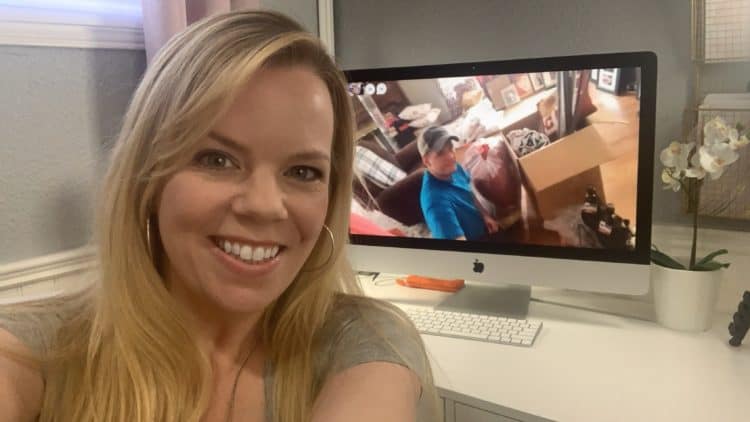 If your home is in shambles and you can't seem to keep anything in order, Cassandra Aarssen is the perfect person for you to get to know. As an organizational expert, Cassandra is a pro at helping people reclaim and their space. Not only is her approach practical, but it won't leave you feeling overloaded and burnt out. She's all about giving the people all the tools they need to be successful long after she's gone. Cassandra will also be the start of an upcoming show called Hot Mess House where she works with people to organize their homes. However, instead of meeting guests face to face, her coaching will be entirely virtual. Not only will this provide an additional challenge for Cassandra, but it'll force guests to really learn how to do things on their own. Keep reading for 10 things you didn't know about Cassandra Aarssen.
1. She's Family Oriented
Helping people organize their messes may be Cassandra's calling in life, but it isn't the only one. In addition to being a career woman, she is also all about her family. She is a happily married mother who enjoys spending as much time with her loved ones as possible.
2. She Has A Pet Bearded Dragon
Dog people and cat people may run the world, but apparently there are bearded dragon people out there too. Cassandra has a bearded dragon named Dany who likes to hang out with her while she cleans the house. Some people may find beaded dragons to be a little on the scary side, but they actually make good pets.
3. She Used To Be Really Unorganized
Cassandra may be all about keeping things neat and orderly now, but that wasn't always the case. She likes to refer to herself as a "recovering super slob". After implementing several practical solutions in her own life, she quickly realized that she also had a knack for helping others.
4. She Appreciates Negative Feedback
Lots of public figures try their best to avoid negative comments. After all, it can't be easy to deal with countless people telling you how much you suck on a regular basis. However, Cassandra doesn't block out the negative comments. Instead, she uses them to help her identify areas for improvement.
5. She Loves Labels
Have you ever tried to organize your life only to remember you can't actually remember where you put anything? Yep, it happens to the best of us. An easy solution to that is using labels, and it's a solution that Cassandra swears by. She labels everything – including her label maker and the box where she keeps her labels.
6. She's An Author
Long before getting her own TV show, Cassandra was sharing her expert advice with he world. She has written four books including her latest release, The Declutter Challenge. The book, which is a guided journal, has become the number one best seller in the home improvement genre. All of her books have quick and helpful tips to teach people how to get organized without feeling overwhelmed.
7. She Used To Work At A Nursing Home
Working in the world of decluttering may be Cassandra's true calling, but it wasn't always part of her career path. According to her LinkedIn, she worked as the activity director at a nursing home for four years. Her responsibilities included planning and executing all of the daily activities for her residents.
8. She's Been On YouTube For Almost A Decade
Cassandra started her journey as an organizational expert back in 2012. Since then, she has been working hard to create and share content. She started a YouTube channel in the summer of 2013 and has built up a pretty solid following. At the moment, she has 425,000 subscribers and her videos have gotten well over 48 million views. On top of her YouTube channel, Cassandra also hosts a podcast.
9. She Offers Courses
If you're interested in doing what Cassandra does, she would be more than happy to help. Throughout her website, she offers a course to become a certified organizational specialist. For $99, you can gain access to the course and have the tools you need to start your own business in just a few hours.
10. She Hopes To Empower Others
Sure, keeping your space in order will make it look better. But being organized is about more than just aesthetics. It's no secret that keeping your space clean and orderly can have a positive effect on your mood. Cassandra hopes that by teaching people to be more organized, she can also help them feel more empowered.