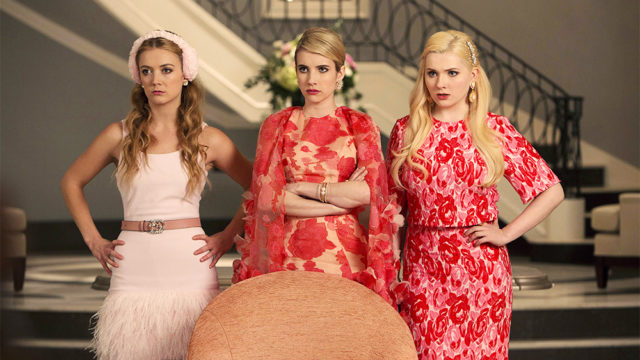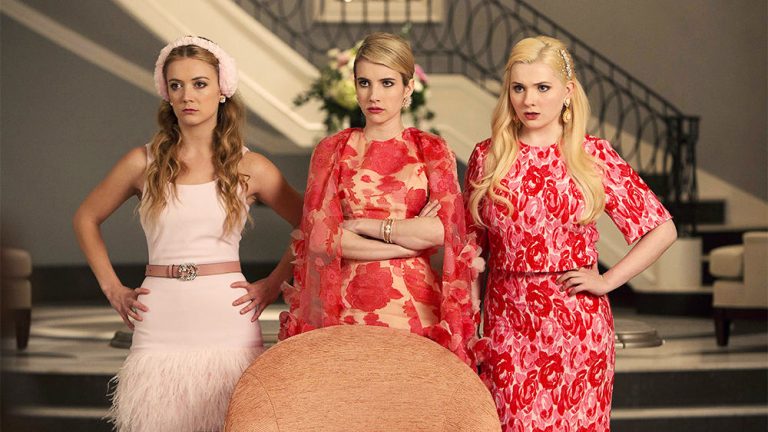 The series "Scream Queens" was a comedy horror show for television that started in 2015. It was a Ryan Murphy creation in association with Brad Falchuk and Ian Brennan. The series focused on a sorority at the fictional Wallace University, that is stalked by a serial killer. I't made even scarier by the Red Devil mascot disguise that the killer wears when he's on the prowl for another victim. The series ended, but many people wonder what happened to popular members of the cast? We have the answers for you here.
Jamie Lee Curtis
Jamie Lee Curtis is looking amazing at the age of 59. She announced via Twitter, that she is going to reprises her role in "Halloween" one last time. The new film is set to be released almost forty years form the time that the original John Carpenter horror was released in 1978. It appears that after the cancellation of "Scream Queens," she decided to head back to Haddonfield.
Glen Powell
Since "Scream Queens" ended, Glen hasn't been out of work, nor has he been taking it easy. He's been involved in s series of gigs since the 2016 ending of the series. The same year that the "Queens" went under he appeared in "Hidden Figures", then moved on the next year ass Sgt. Chutsky in the 2017 "Sand Castles." Powell's plate has been brimming over with work. Also in 2017, he lent his voice as Trent in the "All Hail King Julien: Exiled" television series. Most recently, he's been working on his role as Whit in thee 2018 "The Bad Guys, " "The Guernsey Literary and Potato Peel Pie Society" as Mark Reynolds and in "Set It Up" as Charlie, which is currently in post-production.
Lea Michele
Lea has currently been battling rumors circulating on social media that she is "illiterate." After the series ended, Michele went on to continue piecing her life back together, which has been difficult since the loss of Cory Montieth. Most recently, Lea says that what she really wants to focus on is "staying grounded with her boyfriend, her family and her cat." We're happy to see that she seems to be finding some happiness after all the turmoil in her life.
Billie Lourd
Since the series ended, Billy Lourd has had to deal with the passing of her mother Carrie Fisher, followed by the loss of her grandmother, Debbie Reynolds all within a few days of one another. This was a terribly loss for the star who was just 24. She's keeping fans posted on her progress more lately as she took a long hiatus from social media after the events. She's feeling blessed right now and she's looking for ways to find humor in her life once again.
Emma Roberts
There has been no down time whatsoever for Emma Roberts. She's been working on one project after another since the series ended. Here are a few of her most recent gigs.
Anya's Ghost (pre-production)- Emily
2018 Paradise Hills ( currently filming) – Uma
2018 Billionaire Boys Club – Sydney
2018 Little Italy – Nikki Angioli
2018 In a Relationship – Hallie
2018 Drake: Nice for What