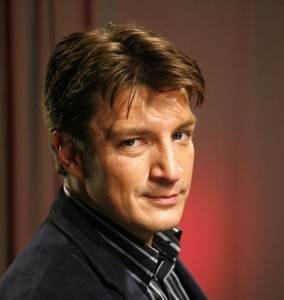 That's right, it seems that amidst all of the twittering and facebooking, ABC has decided to turn back time with their marketing for Castle, which stars Nathan Fillion. The network is launching a novel tie-in that will be authored by Richard Castle himself called 'Heat Wave.'
Considering that Castle is about a mystery novelist, Richard Castle, who tags along with the NYPD in order to get material for his upcoming books, a novel tie-in actually seems to be a pretty decent idea. Disney's sister company, Hyperion will publish the novel, the same company that published the dud, 'Bad Twin,' which was a tie-in to hit series Lost several years ago. The difference here, of course, is that Castle isn't a show filled with mythology for the fans to assume (or be led to believe) that they will learn some deep secrets by reading the book. This will just be a fun mystery novel that just so happens to be written by a fictional character on a tv show.
ABC will release the first chapter of the new book on its ABC.com website on August 10. For the next nine weeks ABC will post the next chapter on their site each week, allow visitors to read the first half of the book online and for free. On September 29 the full novel will be available for sale online or at a bookstore near you. The second season of Castle will begin on September 21. However, if you're curious who is actually writing 'Heat Wave' you'll have to keep wondering. ABC is not releasing the name of the actual author of the book.
Source: Reuters