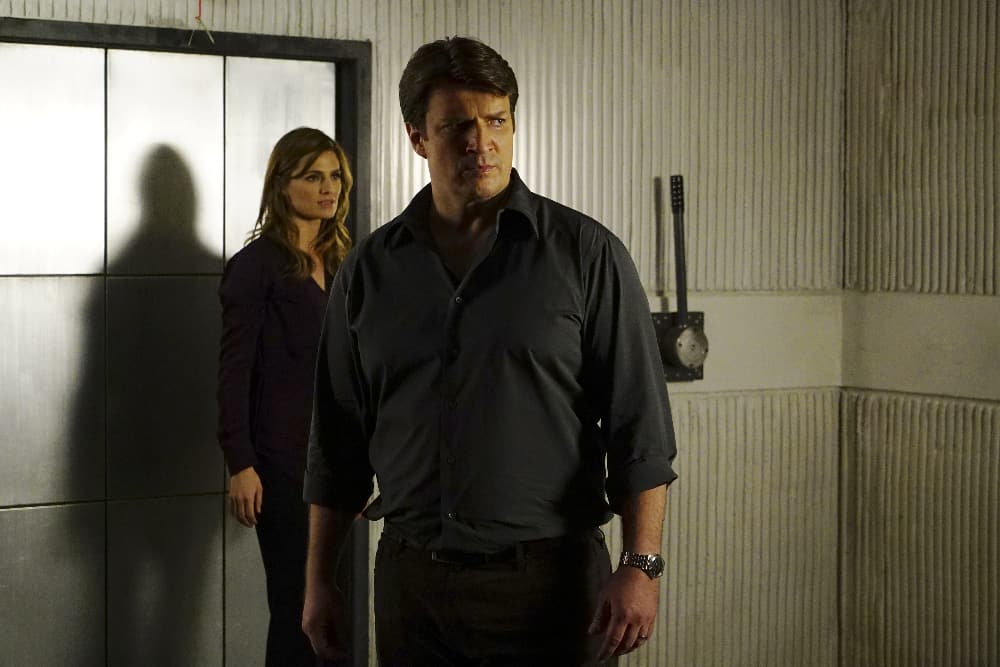 Castle season 8, episode 12 is called "The Blame Game."  No, it's not about who's responsible for this mess of a season – here's the story synopsis:
Castle is captured and forced to work with strangers to solve deranged puzzles and mind games, while Beckett and the 12th Precinct must race against time to rescue Castle and catch a killer.
Although this synopsis sounds like writer Richard Castle (Nathan Fillion) & Captain Kate Beckett (Stana Katic) will be split up for most of this episode (at this point it's kind of the norm, isn't it?) Castle, "The Blame Game" still could turn out to be an interesting episode.  At least the promo looks good.

[youtube https://www.youtube.com/watch?v=1XNVIgGIklU?rel=0&w=560&h=315]

The promo tells us that at some point Castle and Beckett will be in the same place at the same time working on solving the case. One of the best episodes of the series is the season 4 episode "Cops and Robbers" which had Castle and Beckett separated while they worked on trying to get him and the other hostages out of danger. If "The Blame Game" is more in that vein it could be good. On the other hand, if it's more like Child's Play (there was a lot of Castle by himself dealing with issues in the school while Beckett and the team were off doing something separately), then we're in trouble.
Looking at the promotional photos for Castle season 8, episode 12, the good news is there's clearly a point where Beckett finds Castle and the two of them work together on the case!
There's also going to be Beckett getting to be her old bad*ss self!
Still, we can also expect many opportunities for Castle to dramatically – or humorously – figure things out.  This could turn out to be good, like in "Cops and Robbers" or not so good, as in last week's "Dead Red."  (Think back to the 60 second solving moment….) In general though, just expect a lot of Richard Castle – with hopefully a few Caskett moments.
[youtube https://www.youtube.com/watch?v=Lh0BIvuWLRg?rel=0&w=560&h=315]

It's hard not to be a skeptic given the season and the general trajectory the show has had in terms of how Beckett and Castle have been portrayal. Nevertheless, even though I may be acting like Charlie Brown when Lucy offers to let him kick the football, it seems like Castle season 8 episode 12 has some positive possibilities!