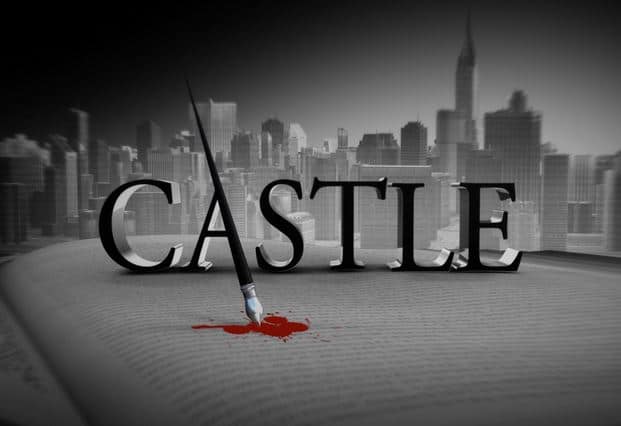 The spoilers and sneak peeks are out for Castle season 8 Episode 5.   After viewing them the nicest thing I can say is that at least Castle Season 8 is being consistent.  If you like the direction the show has exhibited thus far you'll be happy with the episode coming up.
For instance, getting to see writer Richard Castle (Nathan Fillion) go through elaborate, strange and over-the-top sketches of the comic sort has been a bigger hallmark of Castle Season 8 than it was in Season 7.  Are you loving it?  Then this episode will be a blast.  It's called "The Nose" and is heavy on the comic side.   Here's the synopsis from ABC:
When a priceless work of art is stolen and its transporter murdered, Castle and Beckett must work with the key witness to track down the painting and sniff out the killer. With special guest star Stephnie Weir ("MADtv," "The Comedians"). "The Nose" will air on MONDAY, OCTOBER 19 (10:01-11:00 p.m. ET/PT) on the ABC Television Network.
Now, take a look a this first sneak peek:
Crazy, over-the-top, physical comedy for Castle? Check.
In that sneak peek we learn Castle is still completely clueless as to why his wife, Captain Kate Beckett (Stana Katic) – who had been blissfully happy until she learned her entire former team had been murdered and that she had also been targeted to be killed – has suddenly left him. He has no idea why. He's known her for seven years but hasn't a clue. Â  That's okay I guess. Â I mean, as an audience member I've been told why she's left and it still makes no sense. Â Still it makes less sense that all he's concerned about is "winning her back" – as opposed to figuring out why she left in the first place. Â Not everyone's into logical storytelling though. Â Coffee hearts, longing glances and a great payoff can trump logic.
The second sneak peek capitalizes on Castle's lack of knowledge and has Beckett continuing on her quest to leave Castle even though she's clearly still in love with him.
See, how cool is that? Â Now Castle knows Beckett still loves him – because this woman can smell it. Â (This entire plot seems like it was made up by teenage boys, but that's the feel of like 80 percent of the comedy in Hollywood so….)
Want a general feel of what this episode will be like – or at least what the promoters want viewers to think it will feel like? Â Here's the promo that came on last week:
I think the idea we're supposed to get is zany fun with lots of Richard Castle – oh, and no matter what Kate Beckett does, remember, she really loves him. Â Funny…Beckett didn't say "I love you until mid-Season 5, but we all knew she did. Â We didn't need to be reminded of it by characters sniffing pheromones. Â  That's just me though. Â For some this episode will be hysterical.
Here's my silver lining. It comes from this promo photo: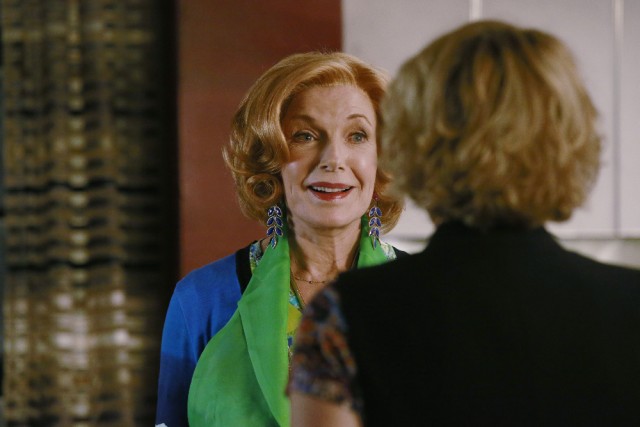 There will be at least one scene with Castle's mom, Martha Rodgers (Susan Sullivan). Â Thus far Martha's scenes are still great! Â I look forward to seeing what she has to say about all of this.
How are you feeling about Castle Season 8 Episode 5 and about the season in general?  Let's see your thoughts about them in the comments!
Also, if you want more news and reviews on Castle Season 8 and other TV shows you can follow me on Twitter.
[Photos via ABC]