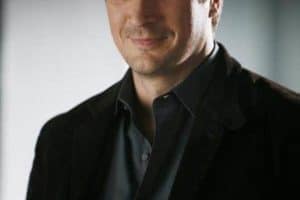 With another three months to go until the season 4 premiere, I bet you guys are going slightly crazy with the lack of info about the upcoming season. I know; I am too. The only thing we know so far is that (SPOILER ALERT!) the new Captain will be a woman and the debate about who should play her has been raging on for the last week or so.
Since the cast doesn't return to work until mid-July, it's likely that we will only get any solid scoop about what is coming next at Comic Con. Castle is still not 100% confirmed, but it is extremely likely that they will be there — and so will we. Until then, all we can do to endure this torturously long hiatus is to speculate.
As we all know, the show is not perfect. You guys know that I have my fair share of complaints, but Castle is still my favorite show and unless they do something really horrific (like killing Castle or Beckett), I am sticking with this show until the very end.
That said, I still have a few things I really want to see in season 4. I am sure that whatever the aftermath of the season 3 cliffhanger may turn out to be, the dynamics that we are so used to seeing between the characters will most likely change. I have to say that while I was very comfortable with the tone of the show for the past three seasons, I am really looking forward to see how everything that happened in 'Knockout'will affect everyone and how each of the characters will react to it.
The slide-show below is my wish list for the next season.
What's yours?
[imagebrowser id=1063 template = flipped]