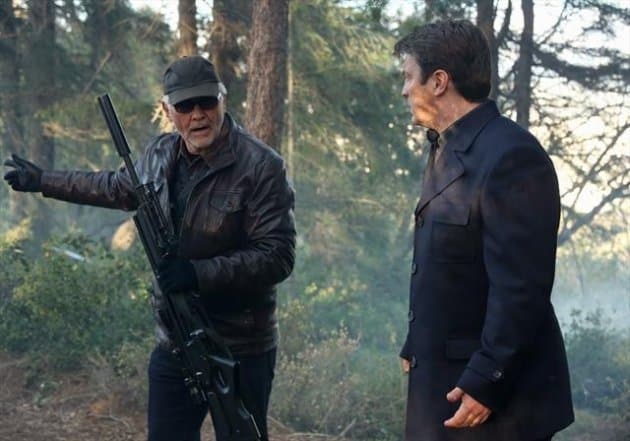 James Brolin will be guest starring in an upcomig episode of Castle during February sweeps.
The show will be tackling a two-part arc this month.  The first part airs on February 18 and involves Nip/Tuck actor Dylan Walsh: "In the first of a two-episode story arc, Castle & Beckett begin a murder investigation that also exposes a plot to kidnap the daughter of a wealthy Middle Eastern businessman. Dylan Walsh ("Nip/Tuck") guest stars as FBI Agent Harris, an even-keeled professional brought in to help find the kidnappers."
The second part airs the following week and features Brolin.  According to ABC: "In the powerful conclusion of a two-episode story arc, Castle's efforts on the case suddenly put his own life in danger. Emmy and Golden Globe-winner James Brolin ("The West Wing," "Marcus Welby, M.D.") guest stars as Castle's dad."
By the way, Castle fans, did you hear that ABC ordered an additional episode for season 5?  The show will air 24 episodes in total this year.  Apparently the additional hour will air in April and will replace a previously scheduled rerun.