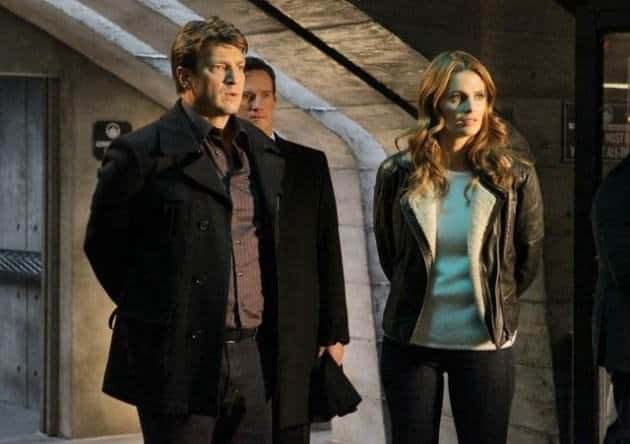 Well, that was unexpected. New promotional photos for two episodes, two days in a row? Wow, you go, ABC publicity department. The photos for "Pandora", which will be the first part of the traditional Castle two-parter have just been released and things are looking pretty intense and mysterious, guys. The February 13 episode will have Castle and Beckett pursue a ruthless killer who is part of a sinister, international conspiracy. Castle and Beckett are joined on the case by Sophia Conrad (guest star Jennifer Beals, "The Chicago Code," "Flashdance"), a smart, sexy CIA operative who has a complicated past with Castle.
The title seems pretty ominous and I can only imagine it somehow refers to the infamous legend of Pandora's box. In case you haven't heard of it, it comes from Greek mythology and is supposed to be a box which contained all the evil in the world. If someone was to open it, it would unleash all kinds of evil that could not be undone. When you think about it, given all the secrets that both Castle and Beckett are keeping from each other plus an international conspiracy, the title seems very fitting.
So what do you think is going to happen? Sound off in the comments below.