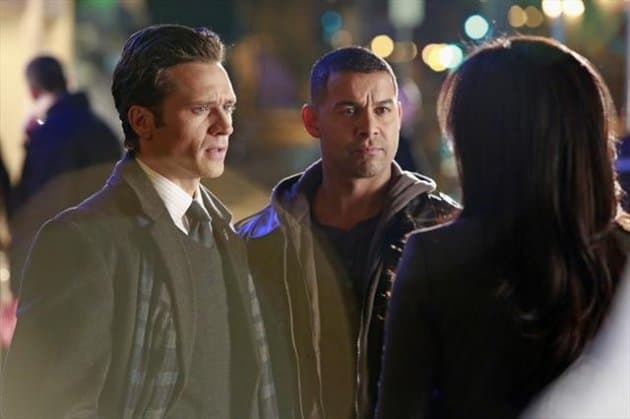 With only a couple of days to go until this horrible hiatus is over, ABC has decided to give Castle fans one more gift by already releasing the promotional photos of the January 21 episode.
In "Death Gone Crazy" our heroes are investigating a rather peculiar murder. When the founder of hit adult video franchise "College Girls Gone Crazy," is found dead, Castle and Beckett are confronted with a lengthy list of husbands, fathers and ex-college girls who all have motive. So to find the killer, they must delve deep into the victim's life, where they will find surprises at every turn.
Also in this episode, Alexis starts a video blog, which does not make her father all that happy. Castle is not at all supporting the fact that personal and intimate details about her life are being made public.
Castle returns with an all new episode this Monday, January 7, at 10/9C on ABC.