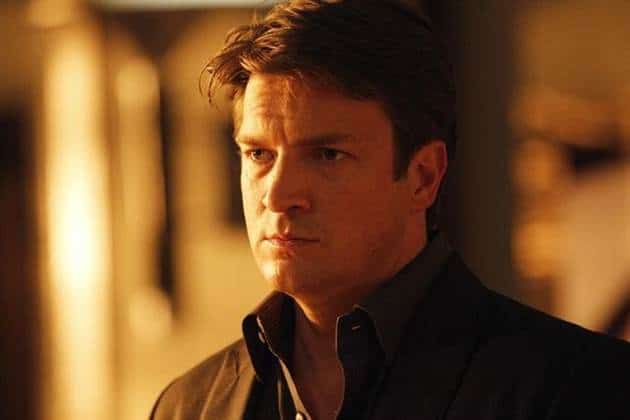 It looks like the major holidays will be heavily featured in the upcoming fourth season of ABC's Castle. We already know that there will be a Halloween episode – as executive producer Laurie Zaks revealed at Comic-Con – and there have been rumors floating around for the past week that there may be a Christmas episode as well.
When asked last week whether or not this bit of information was true, Castle scribe Terri Edda Miller said that it was not confirmed yet – since the network still had to give them the green light on that particular storyline – but it was definitely something they were planning to do.
Well, it seems that ABC gave the go ahead for the Christmas episode, as TV Guide reports that not only there will be a Christmas-themed ep, but that that episode might deal with Castle's unknown father's identity. "I'm hearing that, too," says lead Nathan Fillion. Martha can claim all she wants that she doesn't know who Castle's father is, but Nathan believes "she knows who the dad is."
If that aspect of Castle's background indeed is further explored this season, it will be a way to get inside the character's mind and find out how he feels about growing up without a father figure in his life. It will be great to delve deeper into his pre-fame life, as we got a glimpse of in season 3's "The Final Nail".
A lot of fans say that we spend way too much time in Castle's loft and that we should be seeing more of Beckett's life this season, but that's only partially true. We know a lot about his everyday life with his mother and daughter, but what about his past? What about the real Richard Castle hiding behind that playboy persona? We have only seen tiny glimpses of him over the course of three seasons and maybe now is the time to explore his psyche a little further, given everything that has happened and how emotionally vulnerable both he and Beckett will most likely be.
So what do you think, Castle fans? Is this way overdue or should they steer clear from that part of Castle's life?