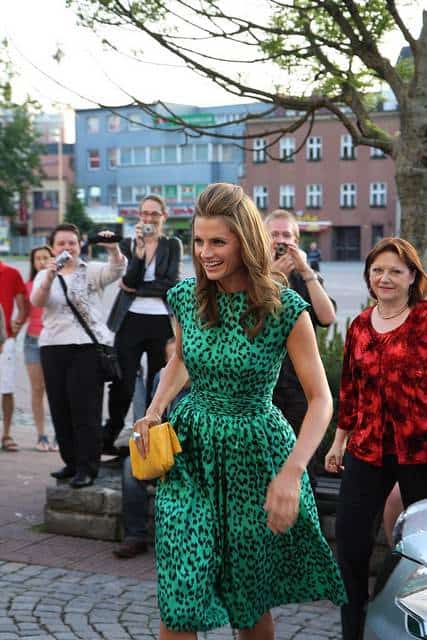 Now that the Fall season is over you are probably wondering what your favorite stars are up to during the summer, right? Well, Stana Katic, who plays lead Detective Beckett in ABC's hit show Castle, headed over to Europe this past weekend to attend Zlin International Film Festival in Czech Republic as a member of the jury.
Her latest movie, For Lovers Only, also had its World Premiere at the Festival. A Polish Brothers feature film, For Lovers Only was shot last summer in Europe. It tells the story of a man and a woman "being" in love. They meet again after not seeing each other for 8 years while on separate work assignments in Paris. The lovers flee together and travel by train, car and motorcycle across France from Normandy to St. Tropez. Throughout their trip, both characters experience carefree bliss and unrepentant joy punctuated by moments of guilt and confusion. The final outcome of the affair is about the highest form of love – sacrifice.
Katic has recently finished filming the third season of Castle (you can read an in-depth review of the finale here and an analysis of season 3 here) and is working on another feature film with the Polish Brothers, entitled Big Sur. This time she plays beatnik poet Lenore Kandel.
Check out a trailer and photos of Stana Katic's appearance at the Festival.
Castle returns for its fourth season in September.
for lovers only (clip) from Polish Brothers on Vimeo.
Credit for the photos: @Amelie_Cherry, @albashepherd and fanbaseshop. If I forgot to credit anyone, let me know.
[imagebrowser id=1047 template = flipped]