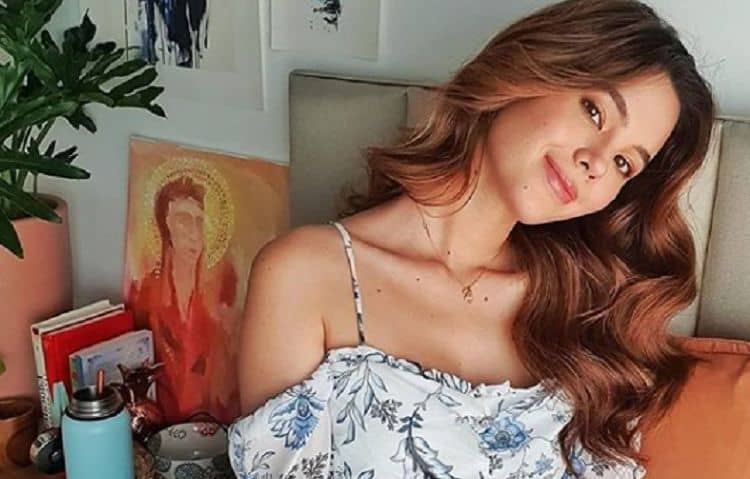 Catriona Gray is a Filipino-Australian woman who is involved with the entertainment industries in various ways. Primarily, people will know her because she was the one who was named Miss Universe 2018, so it will be interesting to see how her career proceeds in the times to come. Here are 10 things that you may or may not have known about Catriona Gray:
1. Born in Cairns, Queensland
Gray was born in Cairns, which is a city that can be found in the Australian state of Queensland. It is interesting to note that the place was settled to support miners headed towards the Hodgkinson River gold-field. However, that plan fell through when interested parties found an easier route via Port Douglas. Still, Cairns went on to become a transportation hub for the resources extracted from the surrounding region, which has played an important role in its rise to becoming one of the biggest cities in the whole of Australia.
2. Named For Her Grandmothers
For those who are curious, Gray's full name is Catriona Elisa Magnayon Gray. It is interesting to note that she was named for her grandmothers Catherine Gray and Elsa Magnayon. After all, Catriona is a variation on the name Katherine, which in turn, can be traced to the Greek name Aikaterina. Meanwhile, both Elisa and Elsa are sometimes used as shortened versions of the Greek name Elizabeth, which came from the Hebrew Elisheva.
3. Studied Music Theory
Gray has studied at the online school of the Berklee College of Music with the result that she has a master's certificate in music theory. In short, music theory can be summed up as the ideas behind music that interested individuals can use to get a better understanding of the art form. As such, it is very interested in questions such as how music is made as well as what effects music can have on the people who hear it. Certainly, people don't need to know music theory to make music, but there are plenty of individuals out there who find that it helps to provide their efforts in this regard with a useful sense of structure.
4. Has a Black Belt in Choi Kwang-Do
Speaking of which, Gray has taken an interest in the martial arts as well, as shown by how she has a black belt in Choi Kwang-Do. Said martial art came into existence because of Choi Kwang Jo, who was one of the twelve original masters of taekwondo. However, he headed over to the United States in 1970 because he needed medical treatment for his injuries sustained in the course of his martial arts training. There, he engaged in a study of subjects such as anatomy and human movement sciences, which he would eventually incorporate into a new martial art called Choi Kwang-Do.
5. Headed to Manila Following Graduation
Upon graduating from high school, Gray headed on over to Manila where she was a commercial model. Manila is the capital of the Philippines, serving as the home of more than 1.78 million. Based on this, it should come as no surprise to learn that it is a Filipino center for a number of industries such as finance, tourism, advertising, new media, and traditional media, which in turn, makes it a natural choice for someone with an interest in working as a model.
6. Interested in Combating Poverty
Poverty is one of the issues that Gray cares about. This can be seen in her efforts to combat it in the Philippines, which have a particular focus on combating childhood poverty. Even without considering the emotional side of things, a focus on combating childhood poverty makes plenty of sense from a pragmatic perspective as well. This is because poverty suffered in childhood can have a very serious effect on their development, thus resulting in lifelong consequences for their personal well-being.
7. Fond of Traveling
Given that Gray headed over from Australia to the Philippines on her own when she was still 18, it should come as no surprise to learn that she is very used to travel from place to place. However, it is worth mentioning that she takes this a step further by being genuinely fond of traveling from country to country, which is admittedly a very useful characteristic to have for someone in her line of work. Those who want to learn more should know that Gray actually writes about her travels to countries such as China, Vietnam, and the United States on her blog, which is something that interested individuals might want to check out.
8. Not a Newcomer to Beauty Pageants
Gray has plenty of experience when it comes to beauty pageants. In fact, she was the winner of Little Miss Philippines in 1999, which would have been when she was still at the age of five. Later, Gray went on to become Miss World Philippines in 2016, which was followed by her becoming Miss World in 2016. This was followed up by her victory at Miss Universe in 2018.
9. Received Widespread Attention Because of Her Lava Walk
Even before the big competition, Gray managed to receive widespread attention because of her so-called lava walk. However, she managed to top that at the competition itself by showing off a dress that featured a portrait of the famous Mayon Volcano, thus further strengthening the symbolic connection.
10. Struggled with Scoliosis
With that said, it should be mentioned that Gray put serious effort into mastering the lava walk, which was complicated by a case of scoliosis bad enough that she is said to have cried in pain because of it. For those who are unfamiliar, scoliosis is when someone has a spine with a sideways curve, which can result in various issues such as an uneven waist as well as uneven shoulders. Mild cases aren't particularly noticeable because they happen on such a gradual basis. However, more serious cases can have more serious issues such as back pain, lung and heart damage, and self-consciousness because of the sufferer's concern over their appearance.