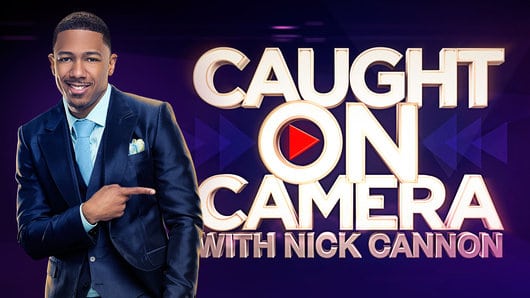 "Caught on Camera with Nick Cannon" lets viewers in on the hijinks captured by the unblinking eyes of cell phones, dash cams, security cameras, news crews and camcorders around the world. The series is storytelling at its best, providing a first-person account of what's happening on screen from those who lived it, recorded it and saw it happen, as told in their own words.
For any of you who enjoyed hidden camera shows in the past then you will definitely enjoy this show.  I see it as somewhat a combination of basically every prank show you see on TV with America's Funniest Videos and throw in a little Tosh.0 and you've got yourself what I think Caught on Camera is.
Plus it's hard not to smile at Cannon's charm.  It's why he's such a hit on TV.  Cannon bubbles with personality making these pranks and hit videos all the more fun to watch.  If you haven't checked it out yet I highly recommend it.  The show continues tonight.  Here's a highlight clip that might entice you into watching it.
https://www.youtube.com/watch?v=ek6m7T1GWNc
Catch Caught on Camerca With Nick Cannon Fridays at 8pm est on NBC