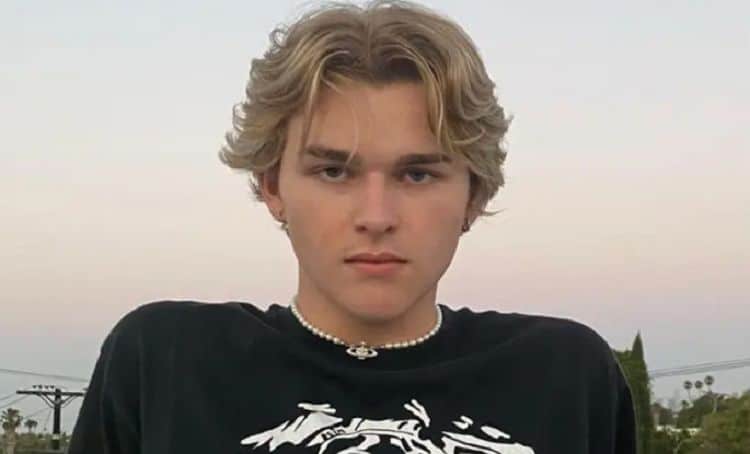 At just 17-years-old, Cayman Rhodes is living the dream. He has hundreds of thousands of followers on social media, and his platforms are just continuing to grow. Although he isn't as well-known as most other influencers, he's definitely getting there. He currently has 143,000 followers on Instagram and more than 432,000 followers on TikTok. Cayman typically posts videos of himself looking into the camera with music playing in the background, or dance challenges with his friends. Although his content is simple compared to what other people post, it still resonates well with his followers.  Continue reading for 10 things you didn't know about Cayman Rhodes.
1. He's An Activist
Cayman is only 17-years-old, but he's already developing his own belief system and he's not afraid to stand up for it. He considers himself an activist and is a firm believer in the fight for social justice. Cayman has even used his social media platform to speak out against injustice. He is a supporting of the Black Lives Matter movement and has shared resources with his followers.
2. He's Only Been Building His Platform For About A Year
Cayman isn't new to social media, but he is relatively new to focusing his energy on being an influencer. He didn't start focusing heavily on TikTok until March 2019 and his content has started to take off. In that time, he's been able to grow his following by hundreds of thousands of people. In most cases, it can take people several years to really grow their following.
3. He Lives In L.A.
Like lots of other well-known TikTokers, Cayman is currently based in Los Angeles. While L.A. has always been home to the entertainment industry, it's becoming home to the world of influencers as well. It's unclear if Cayman was born and raised there or if he decided to move more recently.
4. He's An Actor
Cayman's Instagram bio says that he's an actor, but it doesn't go into detail about what he's worked on. After a little digging, I was able to track down an IMDB page for Cayman Rhodes that lists two acting credits: one in 2013 and one in 2016. Given the fact that Cayman Rhodes isn't a very common name, these credits are likely his.
5. He Doesn't Share His Personal Life On Social Media
As an influencer, posting on social media is essentially your job. Like most people, Cayman seems to like to keep his private life and his professional life separate. Even though he posts on a regular basis, he doesn't share much information about his personal life. As his platform continues to grow, he may decide to open up more and share things about himself.
6. He Got His Start On Twitter
For many Gen Z'ers, Twitter was their first real taste of social media. The platform allowed them to connect with people all over the world and build a long list of followers. When Cayman first started on social media, he was very active on Twitter. However, it seems he has since deleted his account.
7. He Has Modeling Experience
Cayman Rhodes is a natural in front of the camera and he loves posing for a good picture. A few years ago, he worked with a California based photography company called Flygirl Photography. According to the business' Facebook page, "Flygirl specializes in photography for professional actors, models and musicians. Actor's headshots, modeling portfolios and promotional images for bands and people in the music industry."
8. He's Friends With Other Influencers
It is fairly common for people within the influencer community to collaborate with each other on videos and other projects. In a lot of cases though, these collaborations are simply business relationships. However, Cayman has formed some IRL friendships with several other influencers including Bryce Xavier and Heir of Atticus.
9. He Dates Another TikToker
Despite the fact that he doesn't share much about his personal life, we do know that he's in a relationship with another TikTok star. He and Addy Rae Tharp (adduyrdaddy) have been together for about a year now and they're still going strong. They often post videos together and he's even let her do his makeup. Their followers are huge fans of their relationship and have dubbed them #couplegoals.
10. He's All About Good Vibes
There are influencers for every niche. Some people create serious content, others like to post comedy skits, and some fall somewhere in between. Cayman is definitely the type of influencer who likes to keep things light hearted and positive. If you're looking for good vibes, Cayman is definitely someone worth following.