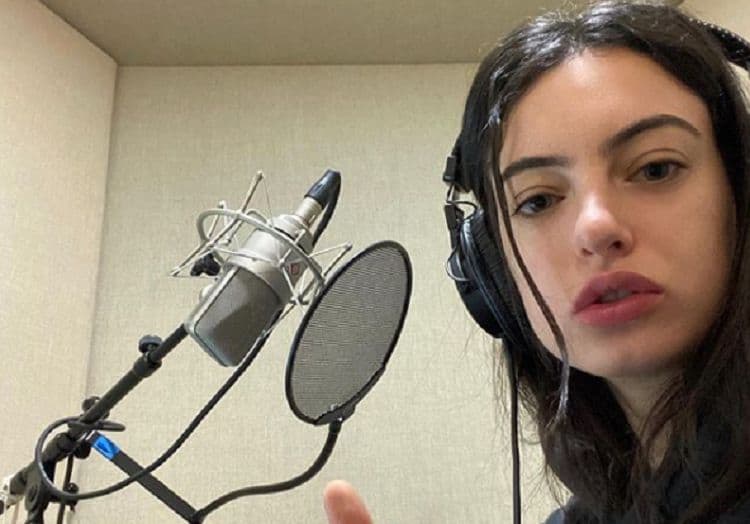 Cazzie David is the a woman who is working hard to make a name for herself despite not really wanting to be famous. She's an author, she's sarcastic, and she's decided to share what is going on her personal life even though it terrifies her to do it. Her book, "No One Asked for This," is a memoir about her life. She talks about her childhood, her famous breakups, and her famous dad. She talks about what was great and what was not, and she really doesn't hold much back in the meantime. She's a woman with a mind of her own, and she's letting us all take a look inside of it as she explains all she wants the world to know. She's also someone worth getting to know.
1. Her Dad is Larry David
When your dad is one of the most famous men in Hollywood, you probably don't have a lot of privacy growing up. You and your family are always in the limelight, people are always recognizing you, and people are always discussing your family. It cannot be easy for a child, but it's how she grew up.
2. She's Got a Famous Ex
The thing about being a famous daughter is that you meet famous people very casually. One such famous person was Pete Davidson, whom she dated for some time. You might know him from his role on "SNL" or his highly publicized relationship with singing sensation Ariana Grande. Either way, Cazzie David is his other ex, and they did not part ways on good terms.
3. She Suffers From Anxiety
We might not be medical professionals, so this is just a personal opinion, but it seems like so many people are suffering from anxiety these days. It's okay to suffer, and it doesn't mean there is anything wrong with you, but it seems so prevalent anymore. David suffers from it when she hears her name being discussed or when she does anything, really. Our heart aches for her.
4. She's Close to Her Mom
She writes a lot about her mom in her book, and it sounds to us as if the two are very close. She talked to her parents and sister when she made the decision to write the book, and her mother had a great attitude about it. She basically told her daughter "If it weren't for me, you'd have no material, so you're welcome," though not in so many words.
5. She's A Particular Writer
Cazzie David is not like the writers you see on television. She does not stay up until all hours of the night putting her thoughts into words. She does not drink coffee at night and write in her office. She writes during the day, in bed, and not at her desk. It's what works for her.
6. She Broke Up With Pete Davidson
The couple dated for nearly 3 years, breaking up in 2018. However, she's the one who did the breaking up. She loved him, but she couldn't really convince him of it and did not know how to end things with him because she knew that he had some personal issues and suicidal thoughts had come up before. When she finally opened up to him and ended things, she realized it was a mistake. She called him to make it right only a few days after she ended things, but he'd moved on with Ariana Grande.
7. She's Friends with Her Ex Now
Their breakup was not one she was okay with, and she hated seeing that he was immediately in love with Ariana Grande and that he was the happiest he'd been, that he'd covered up tattoos he'd gotten in David's honor, and that they were so publicly happy. She hated seeing his fans call Ariana an upgrade in his life, and she was not on good terms. However, they've since made up and are friendly again (maybe cause he is not with Grande any longer?).
8. She's Close to Her Dad
She is very close to her father. He is the one who comforted her when she was horrified and upset when her ex did not want to get back together with her. He held her while she sobbed on a flight. She let him off easy in her book, and he knows it. She clearly loves her family.
9. She's Actually Very Private
When it pertains to her personal life, the star is very quiet about it. Until her book, she didn't speak much about it. She's still not the kind of woman who shares every single thing about her life, though, and that is nice.
10. She Feels Privileged
If there is one thing she is aware of, it's her privilege. She almost feels guilty about it, and about many other things. While we don't know Cazzie David at all, we get the feeling from her that she's an overthinker, that she struggles finding happiness more often than not, and that she is not always comfortable in her own life.