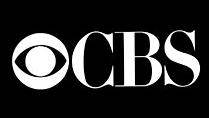 Prior to its Upfront presentation today, CBS officially unveiled its 2011-2012 schedule. Three new dramas are coming to the network, including J.J. Abrams' Person of Interest, as well as Unforgettable and A Gifted Man.
Sex and the City producer Michael Patrick King's new comedy, 2 Broke Girls, will be on the schedule, as well as the new comedy How to Be a Gentleman.
There are also some interesting day and time shifts for established shows. CSI will be moving to Wednesday nights at 10:00 p.m., while The Good Wife is moving to Sunday nights at 9:00 p.m. (which, frankly, I find upsetting and hope it continues to do well on that night). Rules of Engagement will be moving to Saturday nights at 8:00 p.m.
Undercover Boss will return midseason, while The 2-2 (from producer Robert DeNiro) will also debut midseason.
Here's the full CBS schedule:
MONDAY
8:00-8:30 p.m. How I Met Your Mother
8:30-9:00 p.m. 2 Broke Girls (new show)
9:00-9:30 p.m. Two and a Half Men
9:30-10:00 p.m. Mike & Molly
10:00-11:00 p.m. Hawaii Five-0
TUESDAY
8:00-9:00 p.m. NCIS
9:00-10:00 p.m. NCIS: Los Angeles
10:00-11:00 p.m. Unforgettable (new show)
WEDNESDAY
8:00-9:00 p.m. Survivor: South Pacific
9:00-10:00 p.m. Criminal Minds
10:00-11:00 p.m. CSI: Crime Scene Investigation (new day & time)
THURSDAY
8:00-8:30 p.m. The Big Bang Theory
8:30-9:00 p.m. How to Be a Gentleman (new show)
9:00-10:00 p.m. Person of Interest (new show)
10:00-11:00 p.m. The Mentalist
FRIDAY
8:00-9:00p.m. A Gifted Man (new show)
9:00-10:00 p.m. CSI: NY
10:00-11:00 p.m. Blue Bloods
SATURDAY
8:00-8:30 p.m. Rules of Engagement (new day & time)
8:30-9:00 p.m. Comedytime Saturday
9:00-10:00 p.m. Comedytime Saturday
10:00-11:00 p.m. 48 Hours Mystery
SUNDAY
7:00-8:00 p.m. 60 Minutes
8:00-9:00 p.m. The Amazing Race
9:00-10:00 p.m. The Good Wife (new day & time)
10:00-11:00 p.m. CSI: Miami
clarissa @ tvovermind.com
twitter.com/clarissa373
twitter.com/tvovermind