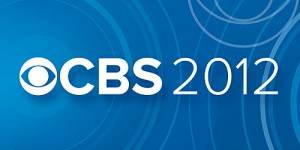 CBS renewed a whole slew of shows about two months ago, not leaving that much space on its 2012-2013 for new shows. Despite that, the network did pick up a few new comedies and dramas. Following the schedule announcements from NBC, Fox and ABC, CBS has now unveiled its down 2012-2013 primetime schedule. There's not too many scheduling changes, although Two and a Half Men is being moved to Thursday nights, 2 Broke Girls is shifting timeslots on Monday nights and The Mentalist is moving to Sundays.
Held over for mid-season is veteran reality series Undercover Boss and new reality show The Job. New drama Golden Boy and new comedy Friend Me will also join the schedule mid-season.
MONDAY
8:00 pm How I Met Your Mother
8:30 pm Partners (new series) (watch a preview)
9:00 pm Two Broke Girls
9:30 pm Mike & Molly
10:00 pm Hawaii Five-0
TUESDAY
8:00 pm NCIS
9:00 pm NCIS: LA
10:00 pm Vegas (new series) (watch a preview)
WEDNESDAY
8:00 pm Survivor
9:00 pm Criminal Minds
10:00 pm CSI
THURSDAY
8:00 pm The Big Bang Theory
8:30 pm Two and a Half Men
9:00 pm Person of Interest
10:00 pm Elementary (new series) (watch a preview)
FRIDAY
8:00 pm CSI: NY
9:00 pm Made in Jersey (new series) (watch a preview)
10:00 pm Blue Bloods
SATURDAY
8:00 pm Crimetime Saturday
SUNDAY
8:00 pm The Amazing Race
9:00 pm The Good Wife
10:00 pm The Mentalist
Cancelled shows from last season include: CSI: Miami, Rob, NYC 22, Unforgettable and A Gifted Man.