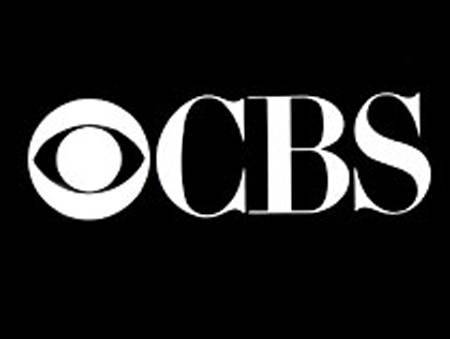 We've already had summer schedule reveals from ABC, NBC, and Fox and just a week before the upcoming upfront presentations, CBS has joined the party by announcing their summer schedule. Included in said schedule are one new reality show and one returning favorite that doesn't show any signs of aging.
CBS will be debuting Same Name this summer, a reality show featuring regular people with the same names as celebrities trading lives with them for one week. It premieres on Sunday, July 24th at 9:00, following Big Brother. The veteran reality show will make its annual mid-summer debut on Thursday, July 7th and will be broadcast on Wednesdays at 8:00, Thursdays at 9:00, and Sundays at 8:00. The cast has yet to be announced.
CBS has also announced dates for the Tony Awards (Sunday, June 12th, hosted by Neil Patrick Harris), the Daytime Emmy Awards (Sunday June 19th, hosted by Wayne Brady), and the Boston Pops Fireworks Spectacular (Monday, July 4th, hosted by Michael Chiklis).
CBS ANNOUNCES PREMIERE DATES FOR "BIG BROTHER" AND THE NEW REALITY SERIES, "SAME NAME"

"Big Brother" Returns Thursday, July 7, 9:00-10:00 PM

"Big Brother" to Be Broadcast Three Times a Week – Wednesdays, Thursdays (Live Eviction Show) and Sundays

New Reality Series, "Same Name," Premieres Sunday, July 24, 9:00-10:00 PM

"The 65th Annual Tony Awards," Hosted by Neil Patrick Harris, Airs Sunday, June 12, 8:00-11:00 PM

"The 38th Annual Daytime Emmy Awards," Hosted by Wayne Brady, to Be Broadcast Sunday, June 19, 8:00-10:00 PM

"Boston Pops Fireworks Spectacular," Hosted by Michael Chiklis, Airs Monday, July 4, 10:00-11:00 PM

CBS has announced premiere dates for two summer reality series – the returning BIG BROTHER and new series SAME NAME – and announced airdates and hosts for three of its summer event specials.

BIG BROTHER premieres Thursday, July 7 (9:00-10:00 PM, ET/PT).

The perennial summer reality hit will be broadcast three nights weekly – Wednesdays, (8:00-9:00 PM, ET/PT, beginning July 13), the LIVE eviction show hosted by Julie Chen on Thursdays (9:00-10:00 PM, live ET/delayed PT, beginning July 14), and Sundays (8:00-9:00 PM, ET/PT, beginning July 10).

SAME NAME, a new reality series about celebrities trading places with total strangers who just happen to share the same name, premieres Sunday, July 24 (9:00-10:00 PM, ET/PT), creating a new, two-hour reality block.

Each one-hour episode will feature a well-known personality who switches places with a person bearing the same name. For one week, the star and their counterpart live in each other's houses, meet and interact with family, friends and co-workers, and experience how the other lives.

CBS also announced airdates and hosts for the following upcoming specials:

THE 65TH ANNUAL TONY AWARDS, hosted by Emmy Award winner Neil Patrick Harris ("How I Met Your Mother"), honoring theater professionals for distinguished achievement on Broadway, will be broadcast Sunday, June 12 (8:00-11:00 PM, live ET/delayed PT) live from New York's Beacon Theater.

THE 38TH ANNUAL DAYTIME EMMY AWARDS, hosted by Daytime and Primetime Emmy Award winner Wayne Brady ("Whose Line is it Anyway?," "The Wayne Brady Show"), celebrating the best in daytime television, will be broadcast live from Las Vegas on Sunday, June 19 (8:00-10:00 PM live ET/delayed PT). Brady currently serves as host of CBS's daytime game show, "Let's Make a Deal."

BOSTON POPS FIREWORKS SPECTACULAR, the annual event featuring the Boston Pops Esplanade Orchestra's annual Fourth of July concert, will be broadcast live from the Charles River Esplanade in Boston on Monday, July 4 (10:00-11:00 PM, live ET/delayed PT). This year's event is hosted by Emmy Award winner ("The Shield") and Boston native Michael Chiklis. Guest performers will be announced later.

BIG BROTHER is executive produced by Emmy Award winner Allison Grodner and Rich Meehan in association with Endemol U.S.A.

Cris Abrego and Eugene Young are executive producers of SAME NAME for 51 Minds Entertainment, LLC, an Endemol Company. Fax Bahr and Adam Small also served as executive producers on the pilot.

Ricky Kirshner and Glenn Weiss of White Cherry Entertainment return as executive producers of THE 65TH ANNUAL TONY AWARDS, while Weiss will serve as director for the 12th consecutive year.

THE 38TH ANNUAL DAYTIME EMMY AWARDS is a presentation of the National Academy of Television Arts & Sciences in cooperation with the Academy of Television Arts & Sciences. Associated Television International is producing the telecast for the third consecutive year.

BOSTON POPS FIREWORKS SPECTACULAR is produced by Boston 4 Productions and White Cherry Entertainment, in collaboration with IMG Media.

CBS Sunday, June 12
8:00-11:00 PM THE 65TH ANNUAL TONY AWARDS (S)

CBS Sunday, June 19
8:00-10:00 PM THE 38TH ANNUAL DAYTIME EMMY AWARDS (S)

CBS Monday, July 4
10:00-11:00 PM BOSTON POPS FIREWORKS SPECTACULAR (S)

CBS Thursday, Effective July 7
8:00-9:00 PM THE BIG BANG THEORY
8:30-9:00 PM RULES OF ENGAGEMENT
9:00-10:00 PM BIG BROTHER (P)
10:00-11:00 PM THE MENTALIST

CBS Sunday, Effective July 10
7:00-8:00 PM 60 MINUTES
8:00-9:00 PM BIG BROTHER (P)
9:00-10:00 PM UNDERCOVER BOSS
10:00-11:00 PM CSI: MIAMI

CBS Wednesday, Effective July 13
8:00-9:00 PM BIG BROTHER (P)
9:00-10:00 PM CRIMINAL MINDS
10:00-11:00 PM CRIMINAL MINDS: SUSPECT BEHAVIOR

CBS Sunday, Effective July 24
7:00-8:00 PM 60 MINUTES
8:00-9:00 PM BIG BROTHER
9:00-10:00 PM SAME NAME (P)
10:00-11:00 PM CSI: MIAMI