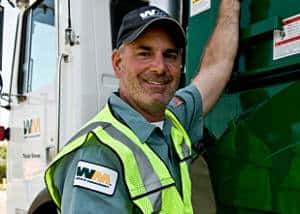 CBS has announced the show that will air in the coveted spot immediately following the Superbowl on Sunday, February 7, and it's not one of their top hit shows like The Big Bang Theory, The Mentalist, or even Survivor. This year they will premiere a brand new reality series called Undercover Boss in the post-Superbowl slot.
It's certainly not the first time a network has put a brand new show on after the Superbowl (Fox did it in 2005 with American Dad's premiere and ABC did it in 1995 with Extreme) but it's far from common practice. And to utilize the space for a brand new reality series, in a time when reality series seem to come and go faster than the wind does seem a bit odd. Add to that the fact that this is coming from the network with some of the biggest ratings hits on television, and it almost seems ludicrous. But it's not as crazy as it may sound.
I'm far from a fan of reality television, in fact I despise it for the most part. However, I will say that there are a few good reality shows out there. The Amazing Race and The Biggest Loser definitely fall into that category of good shows that focus more on positive elements and don't drown viewers in massive amounts of obviously fake drama. Well, in that respect, Undercover Boss seems like it might just fall into the good side of reality programing (remember, I said might. I'm still skeptical of reality television).
The new reality show will take the CEO of a company and give him an undercover mission that will place him within the lowest ranks of his own company. He'll be given a position that is far separated from his standard, plush corner office and forced to see what his decisions and the actions he's taken as the CEO do to the rank and file of the company. Now that's a show almost anyone can watch, and enjoy, except maybe for the CEO's out there. It seems like it could definitely be a concept that would garner some ratings success and be enjoyable to watch. After premiering on February 7 it will move into it's normal timeslot on Sunday, February 14 at 9 pm/c after The Amazing Race in a new 2-hour reality block. Cold Case will follow it at 10 pm/c. Below is the full synopsis for the new show.
CBS will premiere its new reality series, UNDERCOVER BOSS, following CBS Sports' coverage of SUPER BOWL XLIV, Sunday, Feb 7 (10:00-11:00 PM, ET/7:00-8:00 PM, PT, time approximate after Post Game coverage).

UNDERCOVER BOSS, which follows high-level chief executives as they slip anonymously into the rank and file of their companies, moves to its regular time period on Sunday, Feb. 14 (9:00-10:00 PM, ET/PT) as part of a new two-hour reality block, where it will be paired with the 16th edition of the multi-Emmy Award-winning THE AMAZING RACE.

In UNDERCOVER BOSS, each week a different executive will leave the comfort of their corner office for an undercover mission to examine the inner workings of their companies. While working alongside their employees, they will see the effects that their decisions have on others, where the problems lie within their organization and get an up-close look at both the good and the bad while discovering the unsung heroes who make their companies run. UNDERCOVER BOSS is produced by Studio Lambert, Ltd. Stephen Lambert is executive producer.