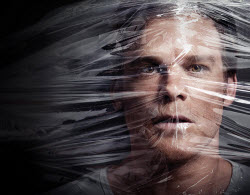 Usually when two parties fight, you find yourself siding with one of them, unconsciously or not. But in this Time Warner Cable vs. CBS debacle, I can't decide who I hate more.
CBS wants to charge TWC a ton more money to air its channels, "because they can afford it." Greedy as hell. And Time Warner Cable doesn't want to pay the money because they say they'd have to raise rates for their customers. Of course, they could always just eat the cost out of their massive profits, but they will never do that. Greedy as hell.
The end result is me wanting to watch Dexter this Sunday night and seeing literally a blank void in my channel line-up where Showtime used to be. I better not still be paying $15 a month to deal with this BS.
I'm not the only one losing money however, CBS is reportedly losing $400,000 a day in ad revenue from their channels being black out on TWC. This sounds impressive to me and you, but to a corporate giant like CBS, it's pocket change. They had 3.9 BILLION in revenue in the FIRST QUARTER of this year. $400,000 to them is like not bending down to pick up a quarter off the floor.
They obviously wouldn't be doing this if it was actually hurting them financially, and TWC is probably the one getting the most hate as people fail to grasp both sides of the situation here. Again, both are to blame.
Fortuantely, I found…other ways of watching Dexter. Ways that are no longer morally problematic considering I am literally paying for this channel I no longer have access to. This is their fault, not mine. I'm going to watch my damn show.