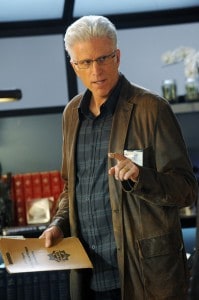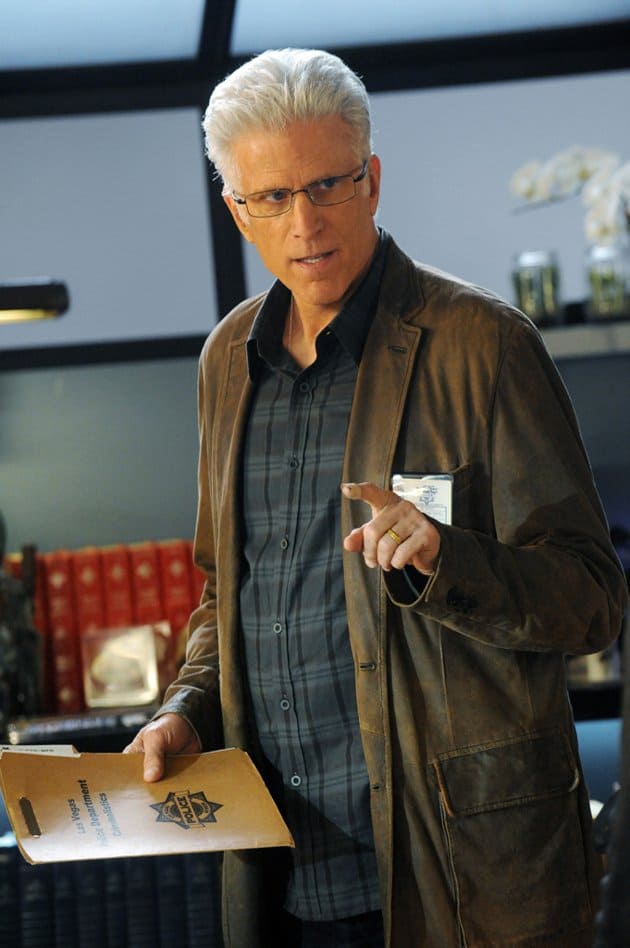 CBS has renewed CSI: Crime Scene Investigation, one of the network's longest running and most popular franchises.
The announcement went out Wednesday, March 20th, that CSI would be given an epic 14th season and that series star Ted Danson had signed a contract extension to stay with the series.  No word on how long that extension runs for, but plan on seeing Danson for quite some time.
Alongside Danson, CBS announced that Elisabeth Shue and cast members George Eads, Jorja Fox, Eric Szmanda, Paul Guilfoyle and Robert David Hall.  Wallace Langham, Elisabeth Harnois, David Berman and Jon Wellner have also been resigned.
This season, its 13th, CSI has dominated in its Wednesday 10pm time slot in virtually every column of the ratings horse race including an average 11.85 million viewers with a 2.9 share of adults 18-49, including DVR numbers.  According to CBS, CSI has also set some world records, snaring the International TV Audience Award for "Most watched show in the world" for three years in a row.  We won't make fun of you if you've never heard of that one.