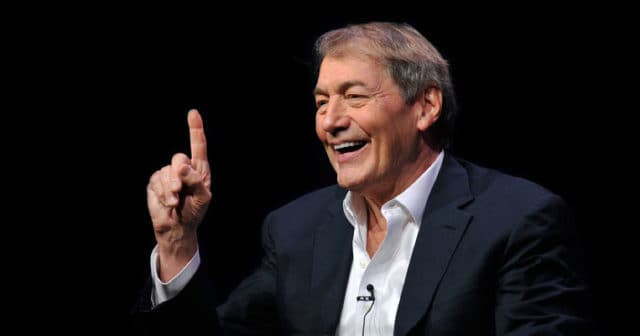 It's one thing that Charlie Rose was accused of sexual misconduct and fired because of it. But it's another that CBS was warned about his misconduct and did nothing. More than one account has come forth in the continuing saga of Rose's alleged misconduct and it's anything but pleasant when it comes to CBS's handling of the subject. It would appear that at least two women told of their experiences to high-ranking members of the CBS organization and were either brushed off or made to think that it wouldn't happen any longer while being laughed at for making a big deal out of it. In other words the matter was met with a very dismissive attitude by those in positions of authority that should have been able to do something about it early on.
Unfortunately this is why many people who are victims of sexual harassment will not step forward at times because they believe that no one will believe them, that their stories are going to be dismissed and thought of as an emotional outburst that carries little to no merit. The idea that men could get away with this kind of behavior at one point simply because they weren't being serious or because it was a 'man' thing to do is enough to sour one's stomach. In the modern era the witch hunt that has been initiated towards many men in very influential positions has been on in force for some time. But the unfortunate part is that while there are many that do deserve to pay for the things they've said and done there are still those that have been added into the mix that don't deserve the bilious accusations that have been levied against them. Rose is not one of those apparently so far as anyone knows, as he has been accused by a good number of women for the things he's said and tried to do in the past. But CBS is not off the hook simply because they let him go.
They were responsible for his actions just as if they'd instructed him to do and say such things largely because they dismissed the notion that he was causing any real problems. As his employer the network was capable of listening to the complaints against him and doing something early on, but the dismissive manner in which they acted is quite deplorable as it gives the notion that the words of the women that came against him meant little to nothing. The mere fact that he's been fired and taken off PBS is at least some justice, but it has come so late that looking at CBS in any other way when it comes to Rose is kind of difficult since they've had this capability for so long and not used it that one has to wonder just where their priorities still lie.
Protecting each and every person that works for a network should be a priority. The preservation of an individual because of their contributions means next to nothing when that individual proves that they're not worth the effort.