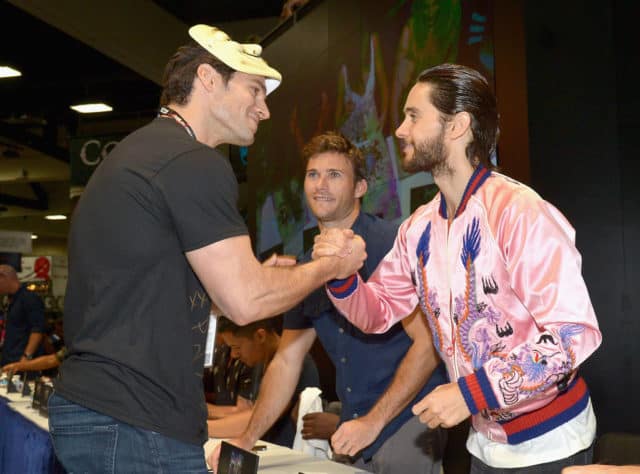 Celebrities like to attend Comic-Con too you know. Some of them are professed comic book lovers and others like to see what's new and exciting at the vendor stalls. And then some of them just like to see how far they can get into the convention without being noticed. A few of them have gotten pretty sneaky about it even though they've been in plain sight the whole time. Over the years it's been seen that a number of celebrities have actually fooled everyone by walking through the convention with some of the simplest costumes ever.
Here are just a few that have managed to trick people by walking among them.
Maisie Williams – Spiderman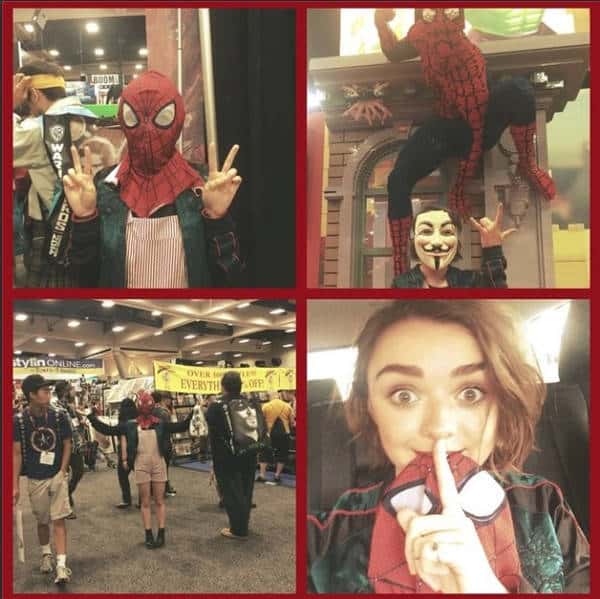 She looked nothing like her Arya Stark persona on Game of Thrones, but it's hard to tell really when you're wearing a mask that covers your entire face. At the 2014 convention Williams actually managed to get around the entire floor without anyone being the wiser.
Henry Cavill – Guy Fawkes mask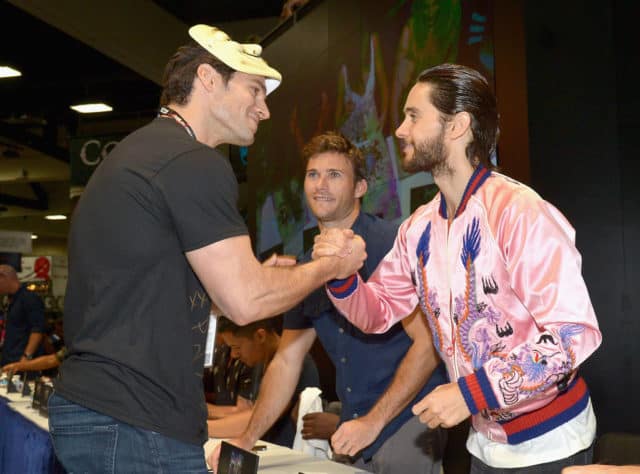 Someone with his build would bound to get noticed, right? Wrong. This is Comic-Con, it takes a genuine act of telling people who you are and what you've done in your career to get them to notice. Otherwise you might as well be another person in a mask and costume trying to play a part. Henry Cavill made it a point at the 2016 convention to go around pranking his fellow A-listers by asking for photographs before revealing who he was. Once the mask was off and someone with a camera was nearby it was kind of over from that point, but it was interesting to think that the new man of steel would be able to go around the convention without drawing that much attention.
Mark Ruffalo – Old man with cigar mask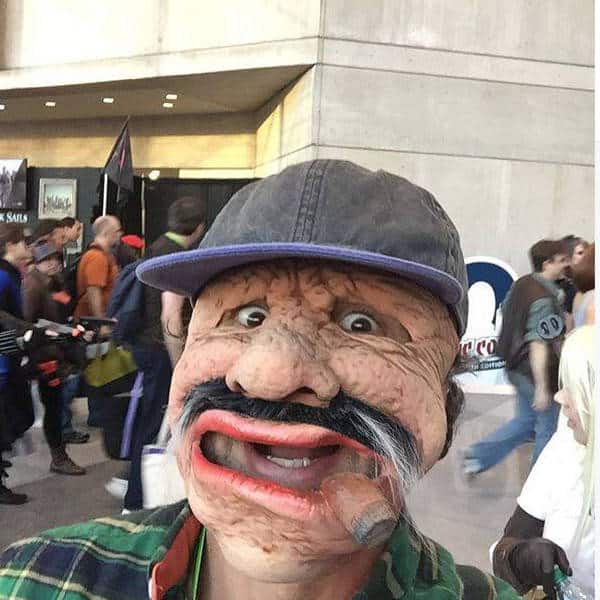 It was one of the simplest and goofiest masks around but it hid Mark Ruffalo away for at least a while until someone figured it out. It was really hard at the 2015 convention to equate the mask-wearing star with his mild-manner Bruce Banner persona. To be honest Ruffalo is built just like anyone else and could pass for another fan at Comic-Con, but one look under the mask and it'd be pretty easy to spot him.
Bryan Cranston – Walter White mask
Hats off, er, masks off to Bryan Cranston who actually walked through the 2013 Comic-Con with a mask of his OWN FACE. Granted it was that of Walter White, his character on Breaking Bad, but that was still very impressive. Celebrities are getting sneakier and sneakier with how they manage to get into the conventions without being seen.
Daniel Radcliffe – Spider-Man mask
It has to be noted that when your favorite actors aren't dressed up as they are on screen and aren't wearing what you would think they would wear to a convention they might as well be just another face in the crowd. Daniel Radcliffe attended the 2014 Comic-Con wearing the same type of mask that Maisie Williams did, trading in his wand to become the friendly neighborhood webslinger so as to avoid detection. It was a great surprise when he took off the mask, and most people were truly flabbergasted.
So think about it the next time you go to Comic-Con. That nerd in the mask standing next to you might actually be someone famous.