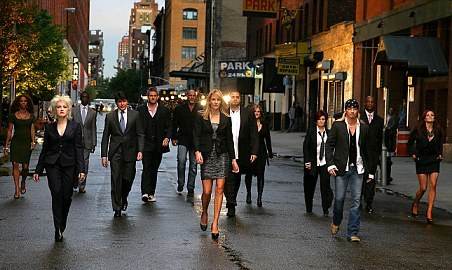 As a sporadic watcher of NBC's Celebrity Apprentice, I usually don't cling on to any of the celebrities because a) I halfway don't know any of them and B) the ones I do know are usually gone by week four. But that is all in the past now with this new crop of celebrities who are vying to "work" for Donald Trump, because not only do we have some all time favorites, but DT has managed to pull some celebrities out of 'retirement' (Sinbad) and obscurity (Rod Blagojevich).
The list of celebrity candidates are the best bunch yet, in my opinion, and I have already cleared time for this edition on my schedule to cheer on at least half of this cast. I pray that at least some of them make it to the final four.
Here are your celebrity job applicants and the asterisk represent the ones I am rooting for:
Gentleman's Team: comedian Sinbad*, fallen politician Rod Blagojevich* (sue me), baseball player Darryl Strawberry*, ex-Poison band member and current VH1 Celebriality star Brett Michaels*, TV chef Curtis Stone, Olympian Michael Johnson, and WWE wrestler Bill Goldberg.
Ladies Team: Olympic swimmer Summer Sanders, actress Holly Robinson Peete*, singer Cyndi Lauper (hells yes!!!!)*, WWE wrestler Maria Kanellis, writer/producer and comedian Carol Leifer, Victoria's Secret Model Selita Ebanks* (she's a Victoria's Secret model… nuff said), and the illustrious and 'impeccable' Sharon Osbourne* (game, set, match!).
Interesting, don't you think?
I can't wait to see Sharon Osbourne chew someone alive in the boardroom. You KNOW it is bound to happen. Any favorites on your part?
NBC's Celebrity Apprentice returns to the boardroom on March 14.