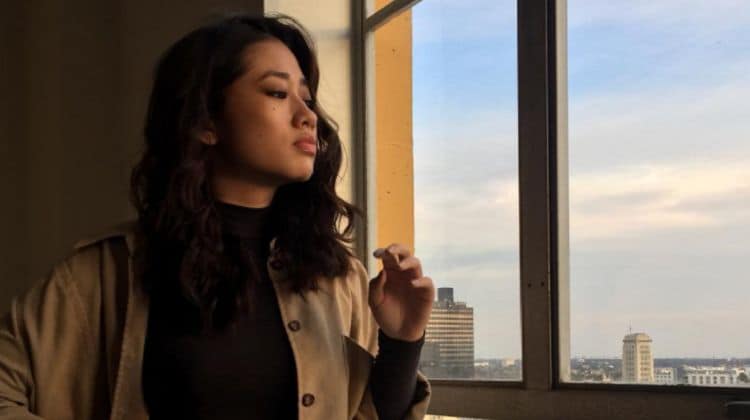 Celina Martin is still pretty young, but she's already been in the entertainment industry for nearly a decade and she's nowhere near finished yet. In 2016, the same year she made her debut TV appearance, she was cast in the series The Other Kingdom. Her role as Morgan got her a lot of attention and many people felt that she was a rising star worth watching. Over the years, Celina has kept the momentum going and she's even brought her talents over to the big screen. She has yet to make an on-screen appearance in 2021, but her fans are excited to see what she has in store for them next. Here are 10 things you didn't know about Celina Martin.
1. She Is Canadian
Celina was born and raised in Canada and as far as we can tell she still lives there. In fact, most of her work has been in Canadian productions. Unfortunately, we weren't able to locate any information on her family or their roots, but it appears that she may come from a diverse background.
2. She Has Always Wanted To Act
Celina may not have started acting as young as some people in the industry, but she's always known that acting was something she wanted to do. She got involved in the drama program when she was in high school and she quickly fell in love with the art of performing. After graduating she was able to find an agent.
3. She Is In A Relationship
Celina has always been the type of actress who likes to keep her personal life out of the spotlight, but one thing she has shared with the world is that she's in a relationship, and apparently has been for more than a decade. However, we weren't able to find any information on the identity of her boyfriend.
4. She Is Not Really Into Social Media
There are a lot of people out there who would probably love to follow Celina on social media, but unfortunately, there isn't much to keep up with. Celina has accounts on Twitter and Instagram, but she hasn't posted on either one of them in about two years. It's unclear if she's decided to give up social media for good, or if she's just on a hiatus.
5. She Said That Level 16 Was A Dream Role For Her
Since work is typically hard to come by in the entertainment industry, most actors are just happy when they land a job. That being said though, some opportunities are more exciting than others. For Celina, the film Level 16 was one of those opportunities. During an interview with R Perdida, Celina shared that being cast in Level 16 was a dream come true for her.
6. It's Unclear If She Has Had Any Formal Acting Training
Typically, many actors are very proud to share their credentials in terms of where they went to school, but Celina's educational background is a bit of a mystery. Celina has mentioned taking some drama classes in high school, but it's unclear if she's undergone any formal training outside of that.
7. She Loves Fashion
Celina may not work in the modeling industry, but she has a knack for putting outfits together that have her looking runway-ready at all times. Celina appears to have a great sense of style and experimenting with different types sof clothing is another way for her to express herself to the world.
8. She Has Less Than A Dozen Acting Credits
Celina originally entered the entertainment industry in 2012 with a role in a short film called Skyrim: The Arrival – Prologue. Since then, she has only added nine other acting credits to her resume. That number may not seem like a lot, but it's not bad considering the fact that she's done several movies.
9. She Doesn't Do Many Interviews
Doing interviews is usually par for the course when it comes to being a professional actress, but so far it looks like Celina has managed to get by without doing too many. In fact, we weren't able to find any solo interviews with her. Since she is a very private person, she may not gravitate towards talking to the press.
10. Emilija Baranac Was Once Her Roommate
In an Instagram post in 2017, Celina shared a photo of her and fellow actress Emilija Baranac with the caption "see ya later roomie". It's unclear just how long the two lived together. For those who aren't familiar with Emilija, she is best known for her role in the TV series Riverdale and in the Netflix film series, To All the Boys.